How To Pair Insignia Bluetooth Headphones | Step-By-Step Guide In 2023
Insignia headphones have formed an impressive group of satisfied users in its mid-range product market. Usually, it takes any brand longer to get a place in users' hearts here, but Insignia remains the exception. It offers terrific sound quality at affordable prices, and its connection is robust. Let's check how to pair Insignia Bluetooth headphones.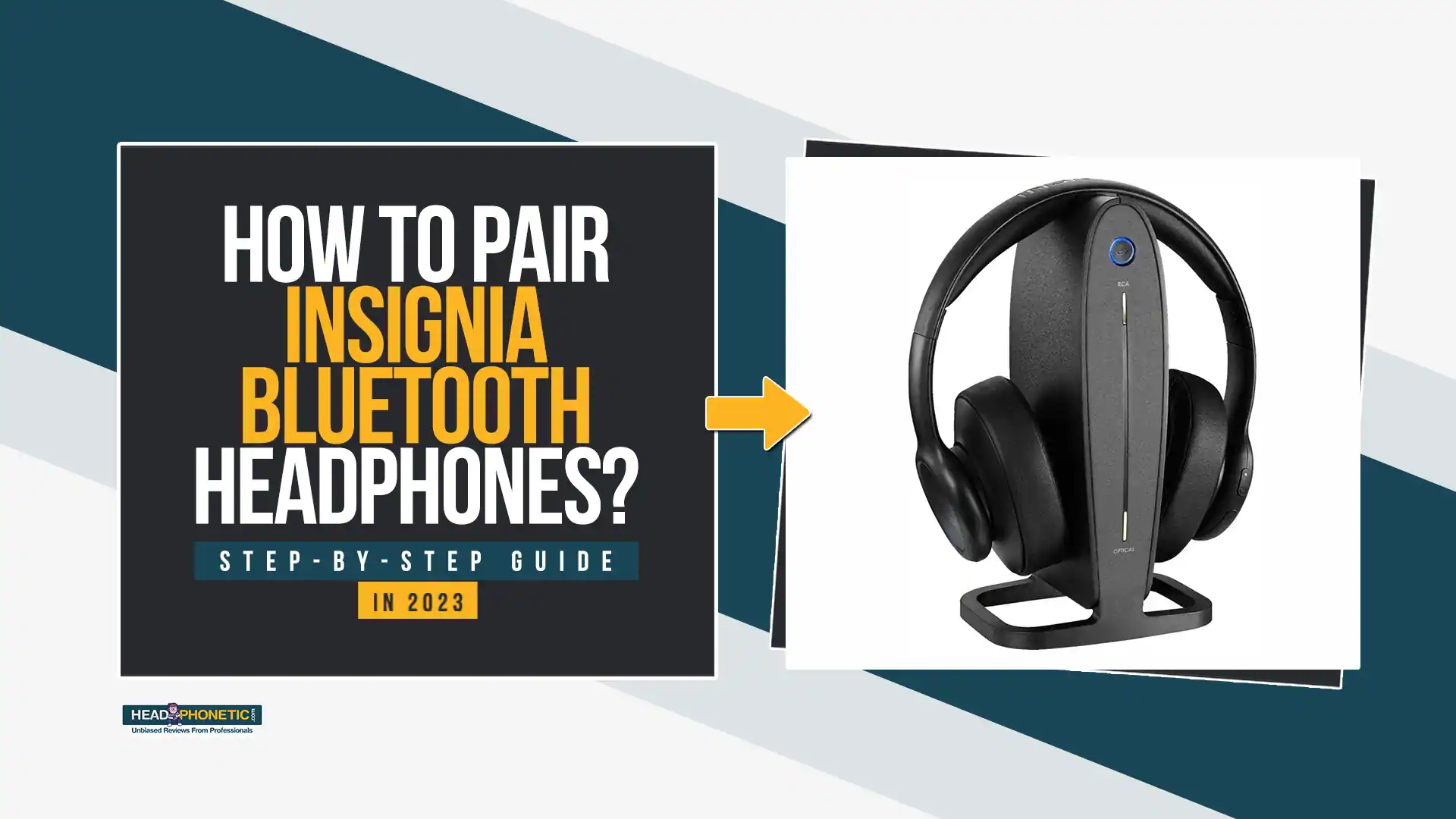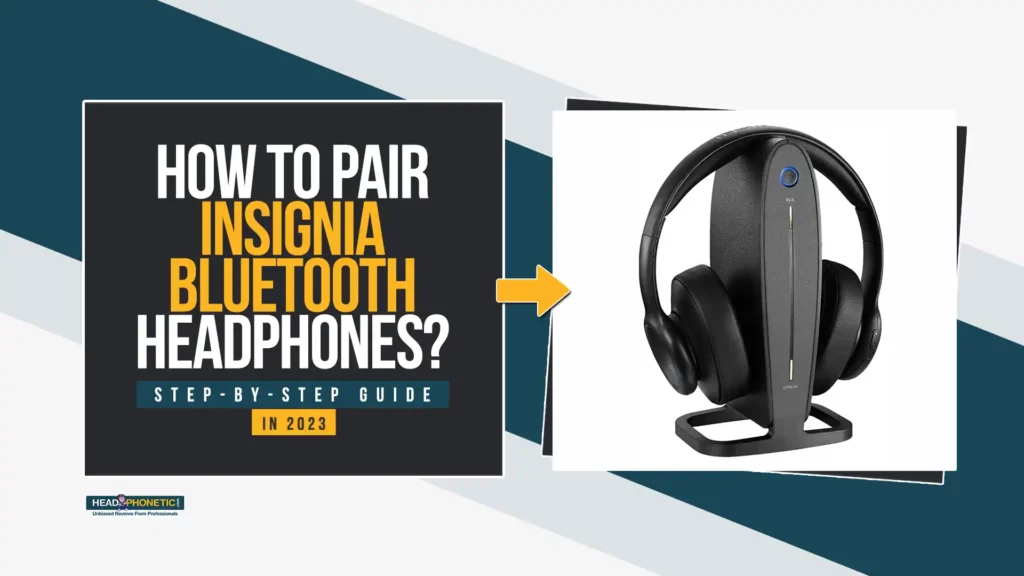 Why Insignia Headphones are so Popular?
Several brands are in the market, but you have chosen to use the Insignia headphones. Do you know why? Because of its market winning strategy.
Image
Product
Details
Price
Insugnia – NS-HAWHP2 RF
Type: Over-ear
Connection: Wireless
Bluetooth: 5.0
Check Price
Insignia headphones have gained popularity due to their budget-friendly approach. You can get your favorite Insignia Bluetooth headphones on a meager budget. Moreover, it offers a wide variety and features in its small price range.

Some of its features are extreme comfort level, an astounding latency rate, and a good sound experience. Some of its models are designed explicitly for Tv and gaming purposes. At the same time, most of its models are made with dynamic headphones drivers. 
A dynamic headphone driver helps them to play astonishing sounds. Its Bluetooth connection range is also admirable. Let's see what its connection offers us.
But if are looking for the Best Headphones For Sensitive Ear? Then you can read this article.
How to Pair Insignia Bluetooth Headphones?
Insignia Bluetooth headphones can be connected up to 10 feet easily. This connection range is more than what we expect or what we need. Yet it can sometimes be tough to pair it by using Bluetooth. Here is the step-by-step guide for the pairing process.
Step 1. Turn On the Insignia Headphones
We will discuss the step-by-step guide for how to pair Insignia Bluetooth headphones with every device differently. In all of these methods, the first step is the same. You must press and hold the power button for at least four seconds unless you hear a beep twice. The light status will be turned to a red and blue indicator, and your Insignia headphones are now in pairing mode.
How to Pair with Android?
Android is counted as the most straightforward user interface among all types. Its connection with the Insignia headphones is also pretty easy. Follow the given steps.
How To Pair with Windows?
The Windows operating system claims to be more convenient than the other computer operating systems. Let's see how easy it is to connect it with our Insignia Bluetooth headphones. You must remember that not all versions of Windows provide a Bluetooth connection.
How to Pair With iPhone?
Connecting the Insignia headphones with an iPhone is similar to the Android. As interfaces are changed from each other, we will mention the step-by-step guide for you. Follow the given steps.
How to Pair with Mac?
The Mac operating system is the world's most technical yet most reliable operating system. If you are using it for the first time, it might be technical. Once you get used to it, Mac will do wonders. Here is how to connect your Insignia Bluetooth headphones with MacOs.
How To Pair Insignia Bluetooth Headphones with Tv?
Now this will come as a surprise package for many of the users. Insignia offers two excellent models that come with decking stations. The docking station can establish a wireless connection between our headphones and our TV.
After that, life is all about excellent PlayStation games and Netflix series. Here is how to connect the Insignia docking stations headphones with Tv.
FAQ'S:
How do I reset my Insignia headphones?
Resetting the Insignia headphones might vary according to the models. The primary way of resetting is using the power button. Hold the power button for ten seconds, and its light will appear. This red light will blink for Step 10 times, and your headphones are successfully reset now.
How long does it take for Insignia headphones to charge?
Insignia headphones offer an excellent charging setup in all of its models. Most of its models provide fast charging and can be charged in two hours. The battery backup varies according to the model.
Do Insignia headphones have batteries?
Yes, Insignia headphones are counted as one of the finest wireless headphones. It comes with high-capacity lithium-ion batteries that provide a long battery backup in all types of weather.
Can I connect my Insignia Headphones to Tv?
Insignia has a long list of its products; only two can be connected to the TV. Insignia NS-HAWHP2 and NS WHP314 can establish a wireless connection with a TV. Both of these headphones use a docking station for this purpose.
Conclusion:
Insignia headphones are known for two of their significant features. One is the extreme comfort level, and the other is the connection with the TV.
Two of its models come with docking stations that enable them to establish a wireless connection between Bluetooth headphones and TV. Moreover, its pairing process is also relatively easy. You can connect these headphones to mobile, laptops, computers, TV, and DVD players.
So what are you waiting for? Grab your Insignia Bluetooth headphones and enjoy the Playstation with your headphones.