How To Calibrate Headphones | Step-By-Step Guide In 2023
Headphones are an important part of our life, especially when we are music enthusiasts. We keep our favorite songs ready and roll on with us every time.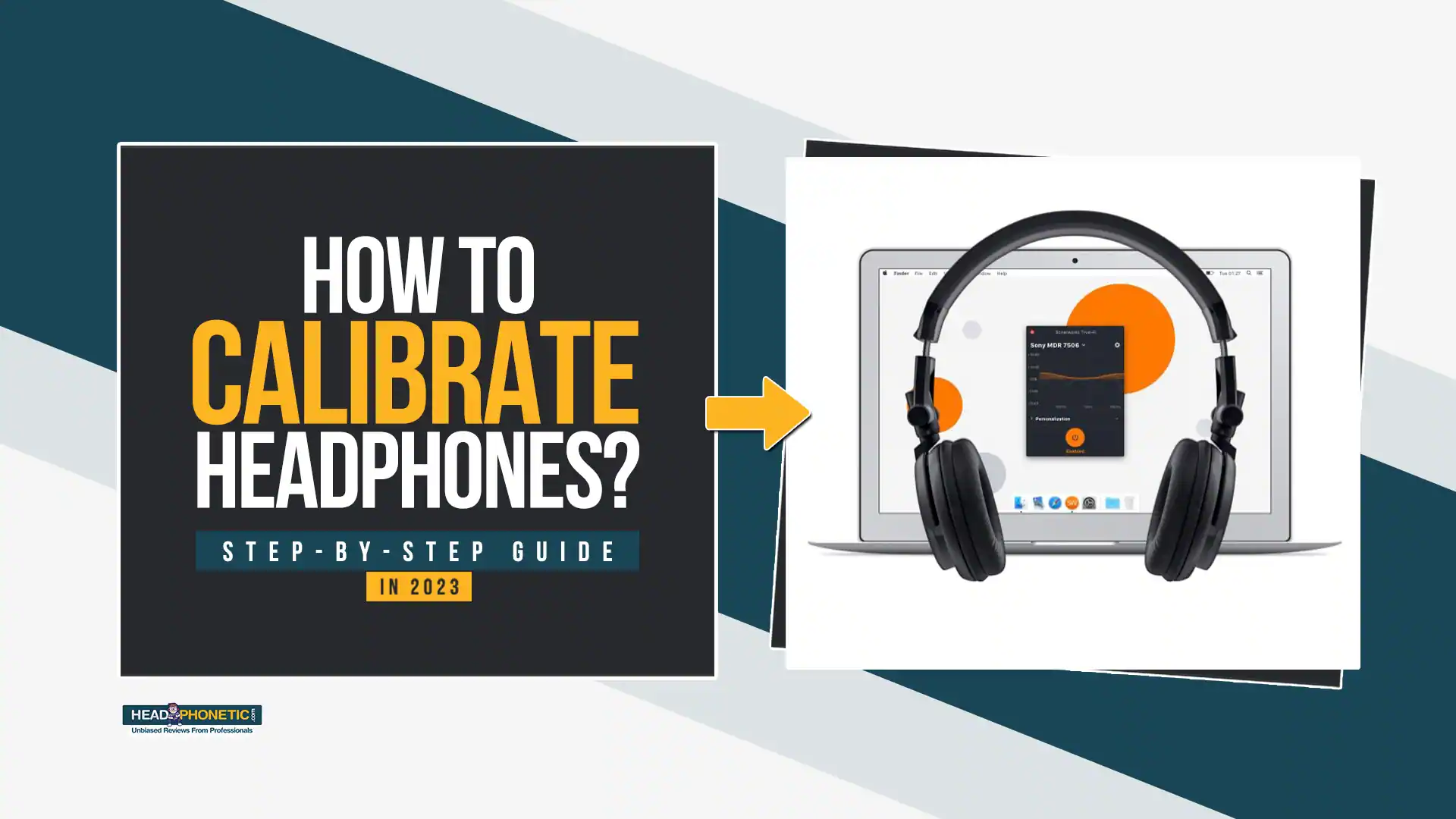 For that purpose, How to Calibrate Headphones? We need good headphones that play our favorite music gracefully. We need headphones that you can trust no matter what type of music. Some headphones miss that charm, and we start to feel that something is missing because they can't play our favorite songs at their best. 
So we do headphone calibration for this issue. Calibration will help you to get your headphones to work at their best. After calibration, you will explore the real quality of your headphones.
Your IClever Headphones didn't work and you're finding a solution? Then, you can follow up on all these steps, How To Reset IClever Headphones?
What is Headphones Calibration?
In general terms, calibration means testing any advanced tool working and measuring its working capacity for different scenarios.
Headphone calibration is also the same but is done for audio sounds. Checking the working capability of your headphones and whether they are creating the sounds as expected is called headphones calibration. You can do different settings during the process to make your headphones sound better.
Before we learn how to calibrate headphones, we must be aware of their importance in headphones life.
Why do we need to Calibrate Headphones?
Most people don't even imagine their headphones malfunctioning and needing calibration.
The best way to calibrate the headphones is by listening to your favorite track. When you repeat your favorite song, you will sense if something is missing from your headphones. So we need to calibrate headphones for improved sound.
Headphone calibration can be done in multiple manners, and our blog is focused on providing you with the best ways.
How to Calibrate Headphones?
Calibrate headphones are not of one kind. Professional people mix by using an equalizer and tuning in the different ranges.
This method might be tough for some people because it requires immense knowledge of mixing sounds. For normal people, there is a DIY method that can calibrate headphones. This DIY method will come as a hack to you.
Let's get started as we will discuss both of these for you and check which one works for you.
How to Calibrate Headphones Using the DIY Method?
You might be wondering if calibrating headphones is technical work. It might be for some, but not for you.
We are going to mention a DIY method for you. You can follow these easy steps at home, and getting your headphones well and running will be the easiest job. Follow the given steps carefully to calibrate headphones at home.
Step 1: Make Sure You Have Trusted Headphones
Headphones are the most important part of this process, and for that process to work perfectly, you need to get trusted headphones.
Get the headphones you love the most, playing your music constantly. You might be thinking that something is missing from your headphones. Your headphones might be expensive, but they have been performing differently than the manufacturer promised.
So you will do the calibration of the headphones that are your favorite. Trust is the most crucial part of headphones calibration.
Step 2: Connect the Headphones
This step will start our calibration process by connecting the headphones to our audio source.
Either you are using a PC or DAW for mixing. All you need to do is to connect it to this audio source. You will do that using an audio cable on both ends. One will be connected to headphones and the other to the main audio source.
Audio sources can be amplifiers, speakers, DAW, and monitor FX. Anything you use for mixing purposes in your studios or at your home is enough.
Step 3: Keep One Side Of The Headphone To Max Volume
Now we need to start the process by playing any track that we can use to understand the mixing process.
The volume settings are controlled by two knobs in front of you. The vital element is keeping one side of your headphones' volume at its highest while keeping the other at its lowest volume.
You can use the knob or any other option from your mixing source to take the volume to the maximum at once.
Step 4: Turn the Volume to a Minimum.
We will make the adjustments to the same side of the headphones since we have previously used the maximum volume on that side. Our calibration is currently focused on one side of the headphones only.
The maximum volume should be played for a bit and then decreased to the minimum volume at once. Any disparities with sudden environmental changes at this time, regardless of whether your headphones generate them, will be resolved.
So the steps are simple: connect the headphones and do the max and minimum volumes simultaneously.
Step 5: Turn the Volume to Maximum Level Again.
After keeping your headphones at the minimum volume and noticing some low frequencies, you will take them to the max level again.
You must know that we are talking about the same side of headphones that we have been noticing the sound of already. Our focus is on the calibration of one side for now.
Taking the volume back to the max level will indicate the differences that headphones or a listener go through in different genres of music,
Step 6: Choose Your Favorite Track
Calibration of one side of your headphones has been completed with the following steps.
Now you need to play your favorite song through these headphones to determine whether there is a change in the sound coming from the side of the headphones that were calibrated during the process.
If you feel that the process is right and the sound is better. You can also do this complete procedure of six steps to the other side of the headphones.
How to Calibrate Headphones Using Manual Mixers or Software?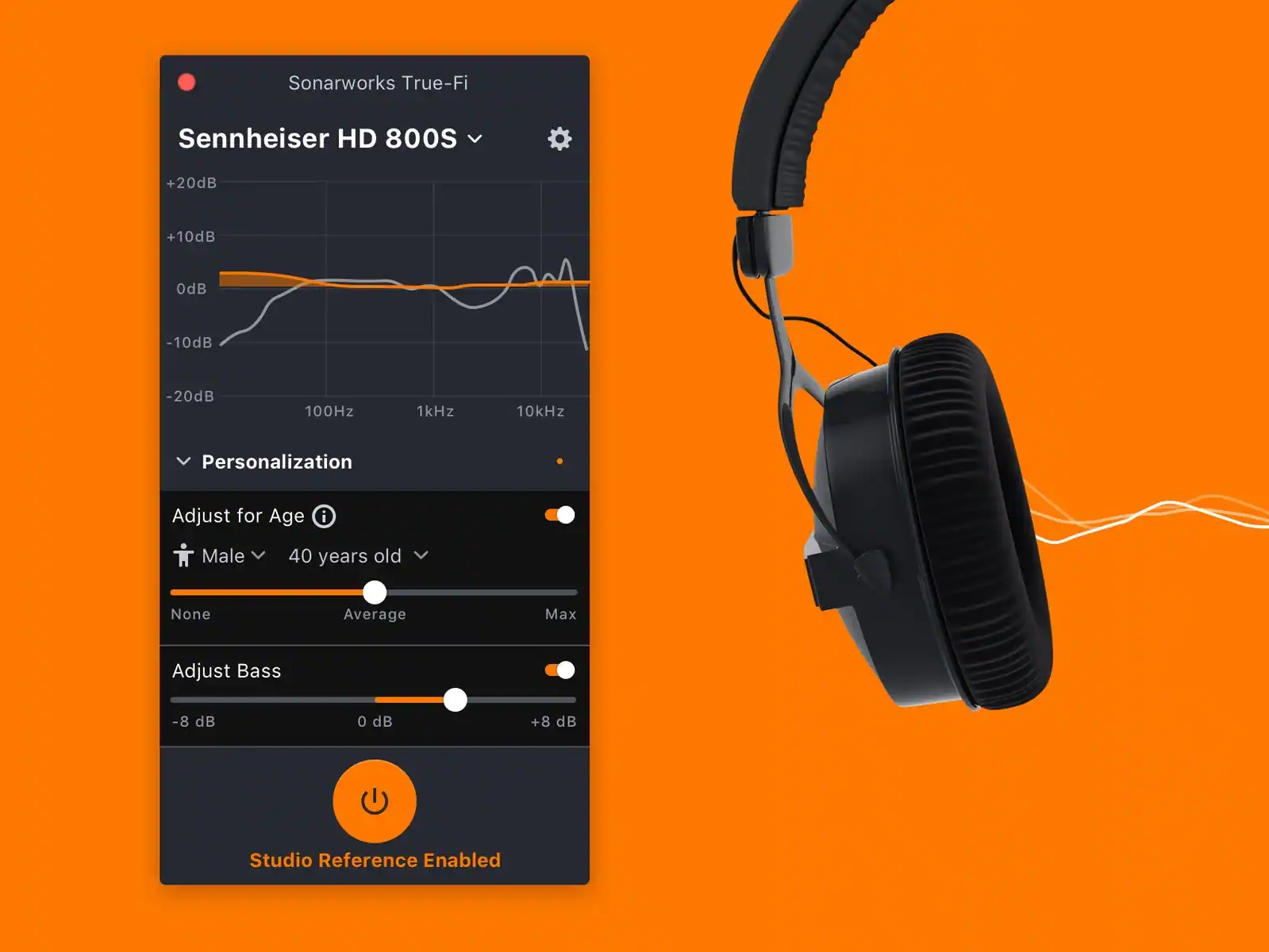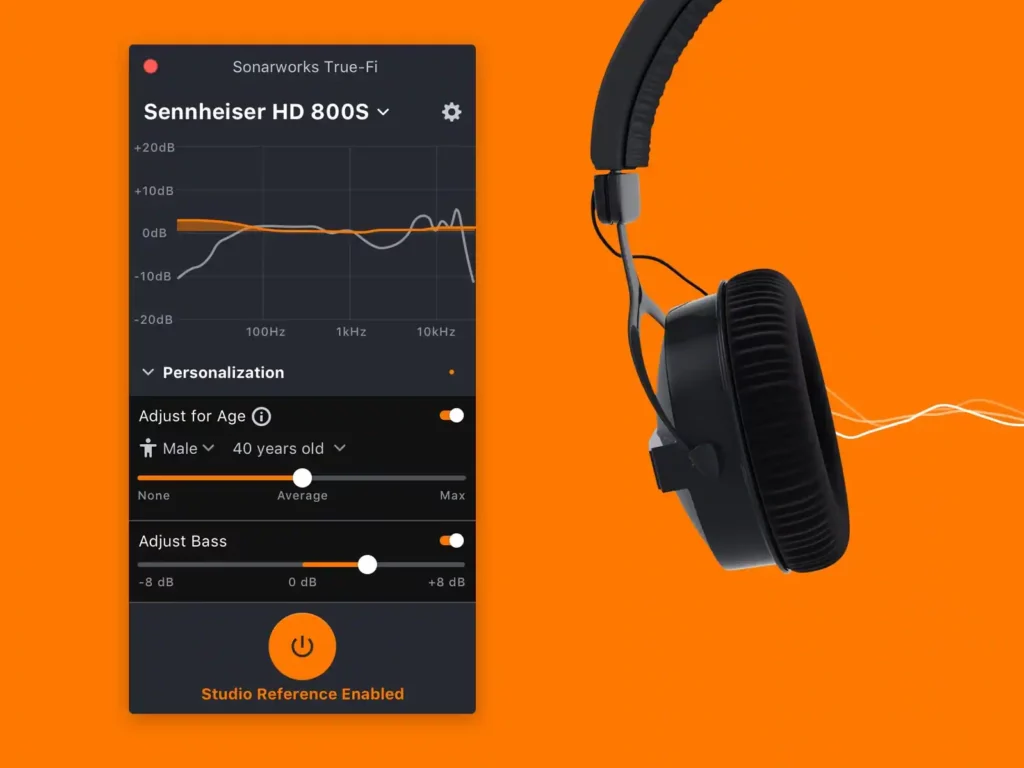 Now we are moving toward another way of calibrating headphones. This process has been taken from an expert musician that can help us calibrate our headphones.
Firstly, we will focus on the use of some online software. These online pieces of software can calibrate automatically, but you might not feel impressed with them. So we have also listed the manual mixing process here.
Let's get going and check if this one works for us. This method is not DIY, as it will require some knowledge of mixing.
Step 1: Use Trusted Headphones
The headphones are an integral part of all types of processes. There are different processes listed for the calibration of headphones in this article. So it's better for you to use the headphones you trust the most.
The headphones should be perfect for studio work. Everything in them, like impedance, Frequency Response, and drivers, should be perfect.
Step 2: Try Online Software
The world has developed into an ecosystem that provides almost everything at your doorstep. The online world is amazing, and so is the mixing software.
Multiple online websites provide a complete DAW for mixing and other purposes. Also, if you want to try the calibration online, you can get different modes and rooms on this software. You need to follow the instructions provided by the software providers, and you can do the calibration.
This step has been added to give you an easy source of calibrating headphones. This is only guaranteed to work some of the time. Some online software is Waves NX, dSONIQ Realphones, and Sonarworks.
Step 3: Calibrate Manually
If the online mixing software does not work for you to get the right calibration, then you can move toward the manual calibration process.
The manual process will require some good time to practice; You might need to try different frequencies for several days unless you get the right one. All of these headphones work for different frequency responses. For me, it worked with 70 Hz at one dB of gain; for the maximum range, it was 570 Hz with -1 dB.
All you need to do is to match the eq curves with the frequency response of your headphones. So this calibrating method will vary from headphones to headphones.
Do You Know?
Mixing the eq curves depends on the frequency range of your headphones. It can be different from what was provided in the blog. Knowing your headphones better before getting into the calibration process is better. 
FAQ'S:
Can you calibrate headphones?
Yes, you can calibrate headphones. You can do different DIY methods available for calibration at home. Also, you can manually do the calibration and Eq with your DAW at the studios and use some software online. We have covered all these things in our post for your better understanding.
How often should calibration be performed?
You should decide the calibration time according to the use of headphones. If you listen to various genres at different places or surroundings, then you should do the calibration monthly. If the music listening experience is not regular, you can do the calibration once in six months.
How does online mixing work?
Multiple proficient companies have provided online software for mixing. You can install the plugins and use them regularly. They provide online mixing rooms for calibrating different types of headphones. Some online software is Waves NX, dSONIQ Realphones, and Sonarworks.
Final Words:
Mostly, our headphones don't play the sound as expected, or they don't perform as promised by the manufacturer. The headphones are right, but there needs to be something added to the settings.
We can overtake this issue by calibrating our headphones. We can use DIY or proper manual mixing methods to calibrate the headphones. It depends upon us, but if you work hard to do it, you will get the result you just desired.
So if your headphones are not playing sound up to the mark, you must follow our steps. You will see the difference yourself, and your friends will ask you about this secret.