How To Connect Jabra Elite 75T With Smartphones PC And Mac In 2023
Smoothly Pair Jabra Elite 75T with any Bluetooth-enabled device by following step-by-step instructions.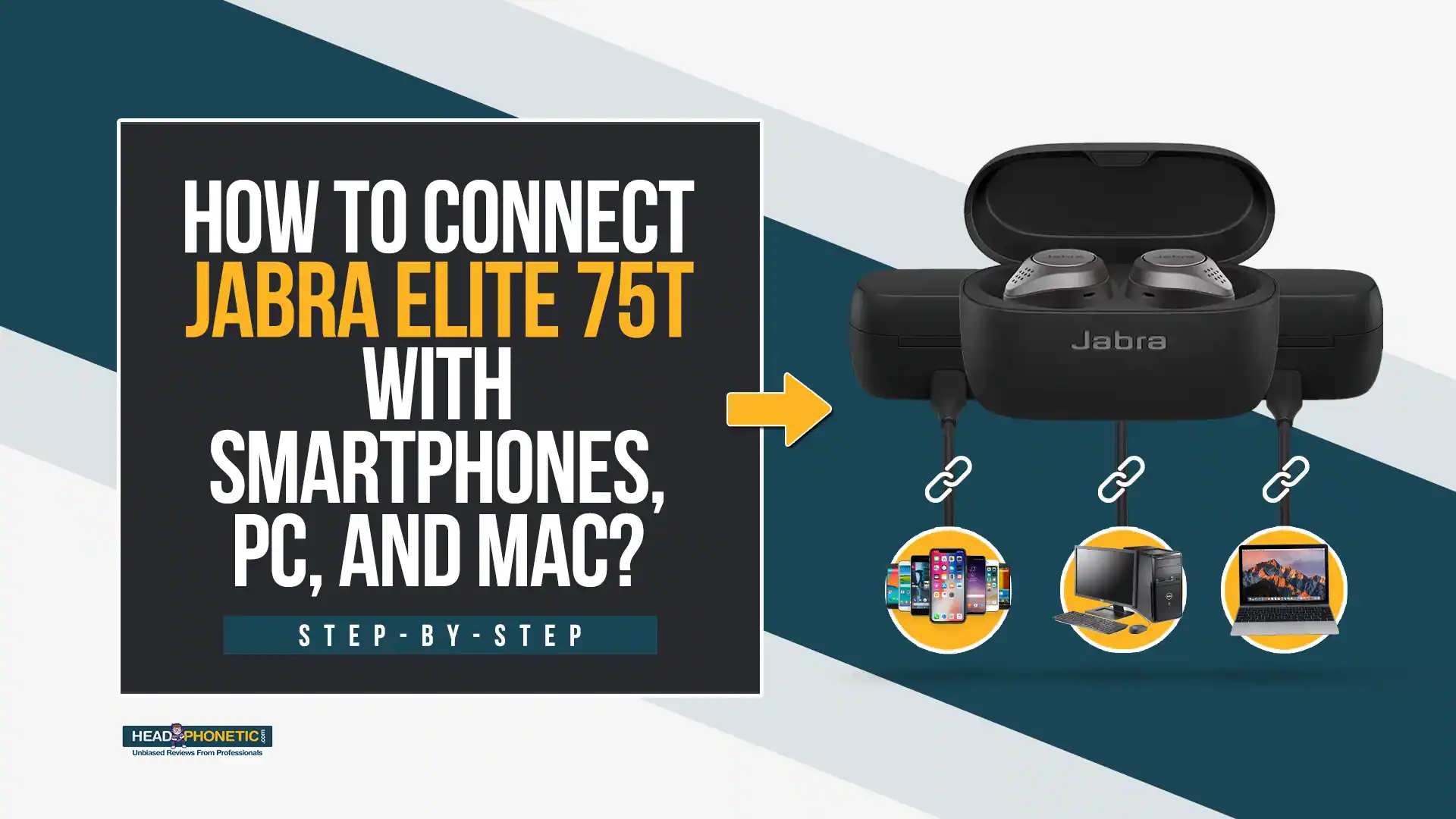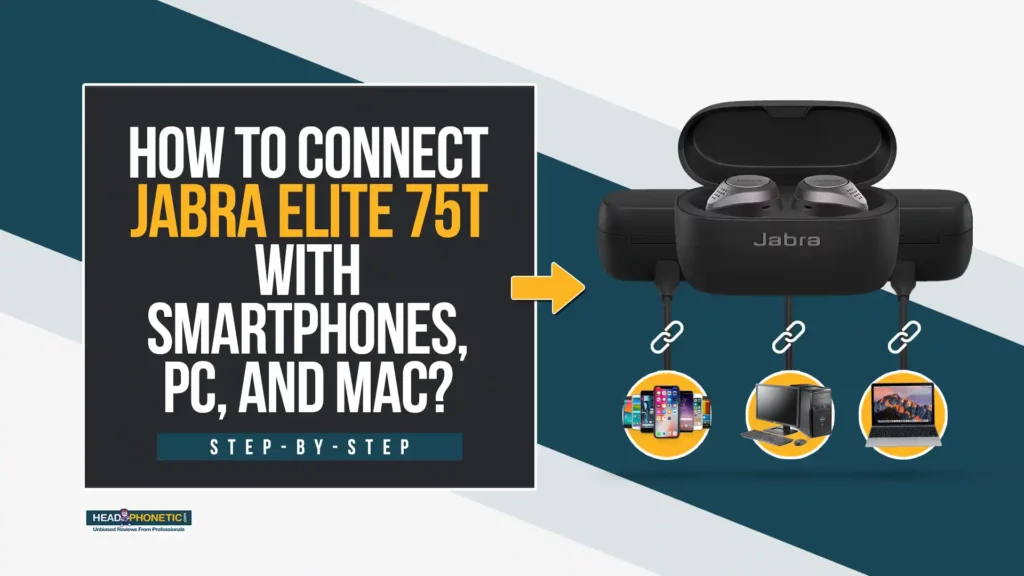 Being a new Jabra Elite 75T user, it can be difficult for you to connect the earphones to other Bluetooth devices. 
So, this guide is created to help you successfully How To Connect Jabra Elite 75T With Smartphones PC And Mac.
Jabra Elite 75T Compatibility With Smartphones:
The latest Elite 75T by Jabra is equipped with a 5.0 Qualcomm Bluetooth chipset. This feature makes it compatible with both Android and iPhone.
In fact, it is believed that the quality of Jabra earphones is better than AirPods in terms of fast and stable connectivity.
However, in order to enjoy the utmost audio experience; you would need to pair your earphones with your phone. And that's what we will talk about below!
Step-By-Step: How To Connect Jabra Elite 75T With Smartphones
It is not rocket science to connect both devices. A few simple and easy steps need to be followed properly. 
Does Jabra Elite 75T Pair With Smartphones Only?
Jabra Elite 75T earbuds are not just compatible with smartphones, but you can also use them with multiple devices. For example, laptops, MacBooks and smartwatches as well. However, connectivity methods for each device are different. So, let's read about them below.
The best thing about Jabra Elite 75T earbuds is that; they stay connected to two devices at a time. Hence, you won't face any pairing hassle while switching gadgets every time.
Jabra Elite 75T Pairing Method With Windows 10 Laptop:
Follow the given steps for effective Bluetooth connectivity. 
Jabra Elite 75T Pairing Method With MacBook:
Here is the easiest way to pair your Jabra Elite 75T earphones with a MacBook.
Troubleshooting:
Have you followed all the given steps and are still unable to pair devices? Try to clear the already paired devices from the list and repair them. If that doesn't work either, here are a few troubleshooting steps to consider: 
Try restarting your smartphone by turning it off and back on.
Restart Jabra Elite 75T earphones.
Repair earbuds again. 
Disable Bluetooth and then enable it on your mobile phones.
Connect again.
 This should make the process work, but if that's not the case, then pair your Jabra earphones with a different phone. This technique will confirm that there is nothing wrong with the earphones' end.
Make sure that your gadget has an updated firmware version. It will make the LED indicator flash red and indicate that the charging case is not updated correctly. 
How Many Devices Can You Pair With Jabra Elite 75T?
Jabra earphones are capable of supporting multiple devices by pairing simultaneously. The feature is known as Multi-use.
Your Jabra devices will save 8 paired connections. If you try to add the 9th device, automatically the oldest paired device will delete to accommodate the new pair.
You can connect two devices at a time with Jabra Elite 75T. For instance, you will be able to use two mobile devices simultaneously via Bluetooth.
However, the audio will be played on one device at a time.
Summary:
Jabra is a known brand for manufacturing sturdy earphones, and Elite 75T is one of its best products.
You can connect these earbuds with multiple Bluetooth-enabled devices and enjoy the utmost experience of smooth sound quality.
We have mentioned easy, step-by-step instructions to connect Jabra Elite 75T in this post. Hope it will help you with the process.
In case none of the above methods works, you can always consult Jabra Helpline or claim a warranty, if the device is eligible.