Can Headphones Cause TMJ | 7 Proven Fixes | Let's Discuss In 2023
This article provides valuable information about TMJ and its connection to headphone use.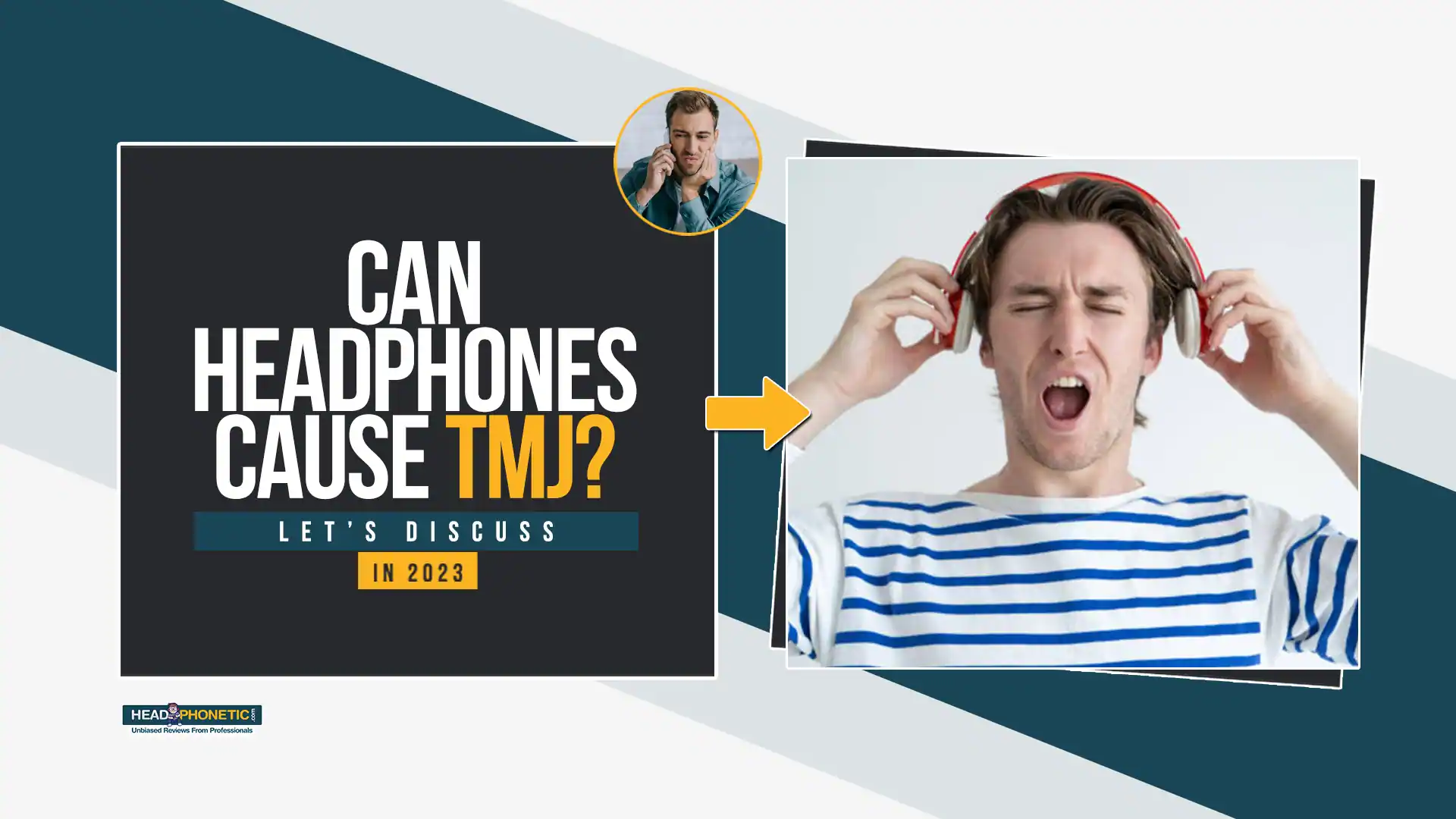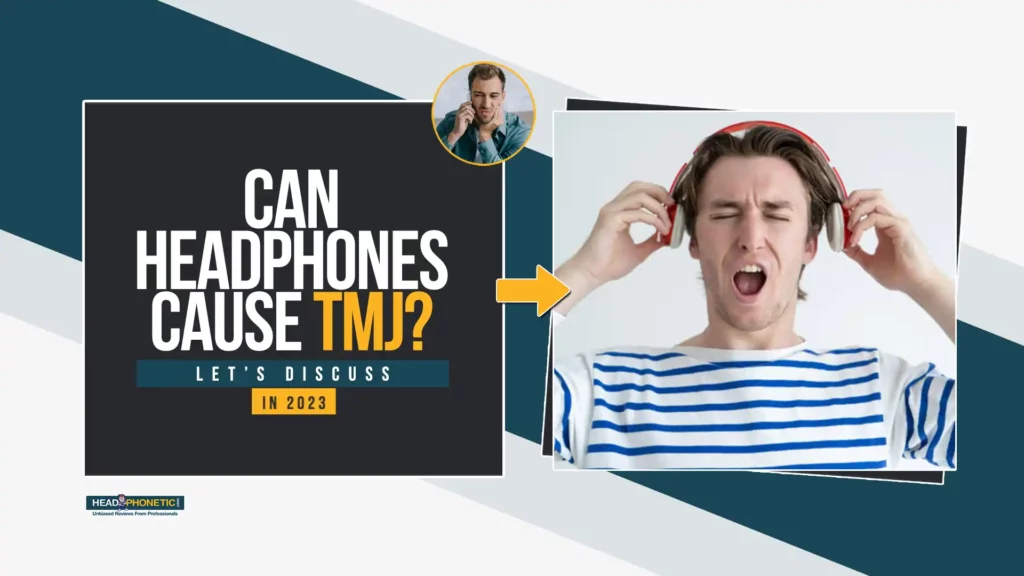 Can Headphones Cause TMJ?
Most people believe that the use of headphones can cause TMJ. That is one side of the picture. So, can headphones cause TMJ?
As our research and interviews with the people who suffer from TMJ stated" Headphones can not cause TMJ but overuse of headphones can trigger  TMJ pain".
Let's see how a TMJ person can deal with headphone usage.
TMJ – What is It?
Tmj stands for temporomandibular Joint, a crucial part of our facial structure. This Joint connects our jaw bone to the skull. It helps the jaw move and works like a pulley or hinge for the jaw.

Credit = hawthornwoodsfamilydentalcare

Tmj is not a disorder but a name of a joint. However, excessive action of multiple factors can lead to temporomandibular Joint disorder, usually called TMJ.
6 Reasons Why Headphones Causing Tmj Pain?
Headphones usually don't lead to pain in our jawline.
If 100 people use the headphones, only 2 might be suffering from TMJ disorder. Its ratio is relatively low but depends on the headphones and many other things.
Here is the complete list of the actions that can lead you to have tmj disorder due to headphones.
Biological Factors That Cause TMJ:
As mentioned earlier, tmj pain does not result from poor headphones usage, but it depends on multiple other factors. These factors combine with the wrong usage of headphones and collectively cause TMJ disorder. Here are the other factors involved.
Bone Disorder
It is a common misconception that using headphones can cause bone disorders. However, certain medical conditions are either present from birth or develop naturally. Some bone disorders may not present obvious symptoms initially but may become evident with the extended use of tight headphones. This can result in temporomandibular joint (TMJ) issues, which may lead some to believe that headphones are the cause falsely.
Stress
Stress has become an integral part of everyone's life nowadays. It can lead to medical conditions, and TMJ is one of them. Stress can tighten up the bones of the skull and hurt the joints. If we are not using the proper fit of headphones on these already affected joints, it will take us to temporomandibular Joint pain.
Bruxism
Bruxism is the process in which our teeth grind themselves while we sleep. This issue is connected to stress, anxiety, and other conditions. You will be surprised that our jaw bone and skull contract with this condition. People with bruxism need to be careful with their headphones, which can be the reason behind tmj.
7 Ways To Prevent TMJ Pain:
We can prevent temporomandibular Joint pain by following a better lifestyle. It is directly dependent on our way of using the headphones. Here are the proven ways to deal with TMJ pain.
FAQ'S:
Does wearing headphones cause jaw pain?
Tmj pain happens at the jaw joint, which is located near the ear canal. So yes, wearing headphones can cause jaw pain, but only to those already suffering from an unhealthy jaw bone. Wearing headphones typically won't create the tmj pain.
What are the side effects of wearing headphones?
Wearing headphones has no side effects, only if you use them moderately. If you are an audiophile who likes to listen to bass-heavy music for long hours on max volume, you can face many types of pain, such as jaw pain.
Tmj pain, ear pain, or overhead pain. Whether to enjoy the music or make it challenging for us is on us.
How many hours is it healthy to wear headphones?
It depends on what volume and what type of music you hear regularly. If you are listening on the max volume, using headphones for less than an hour every day is suggested.
Conclusion:
Tmj pain or TMJ disorder usually is said to be connected with the use of headphones only, but it is not like that in reality.
Tmj pain occurs due to multiple factors altogether, and headphone is one of those factors. If you face stress, bone disorder, unhealthy jaw, unhealthy habits, and you listen to headphones all day, this routine can cause temporomandibular joint pain.
However, listening to headphones for not so long on moderate volume is not an issue.