How To Turn off Beats Flex Headphones [Fixed] | Let's Discuss In 2023
Beats by Dre has produced impeccable headphone products so far. Beats Flex in-ear headphones are one of them. It comes with incredible sound quality, robustly built material, and too much comfortable wearing mechanism. However, it also comes with some technical issues, and turning it off is one of them. Our article will guide you on how to turn off beats flex headphones using different methods.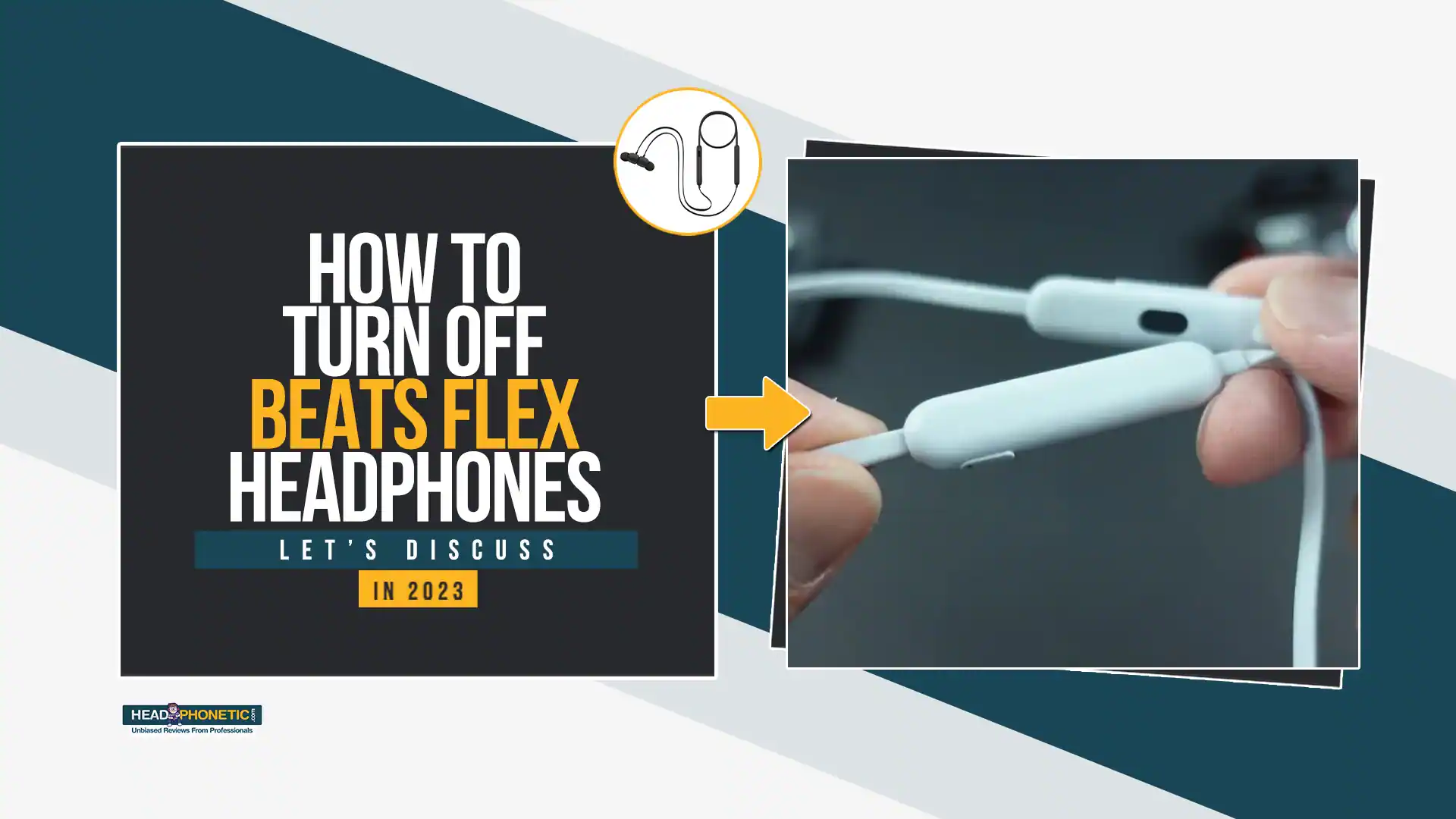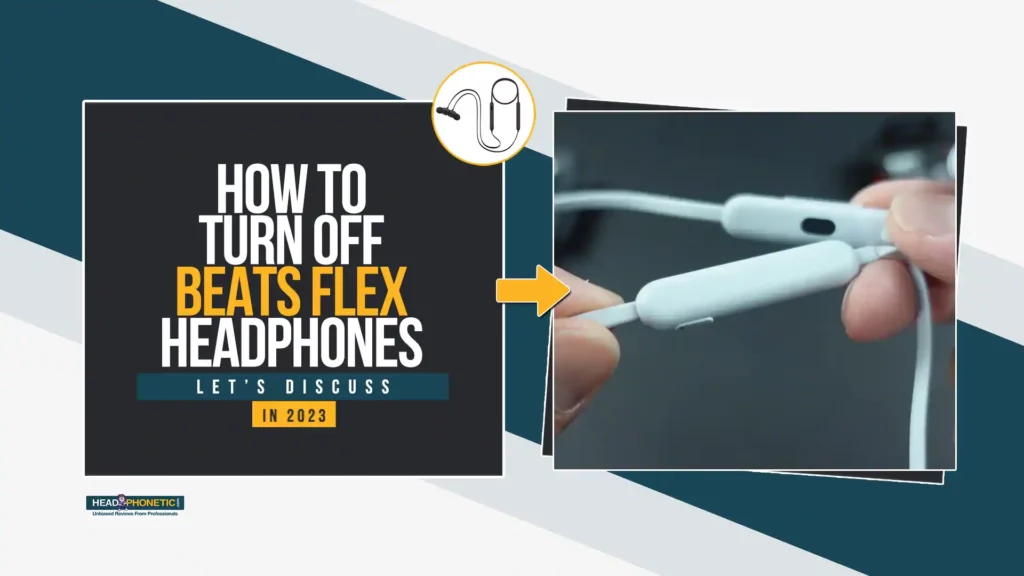 But if you don't know What Headphones Does Markiplier Use? Then you can read this article.
Why do you need to turn off Beats Flex headphones?
If you have faced the power-off issue for the beats flex headphones, you must understand why we need to discuss it. Still, if you have yet to face this issue, this article can be helpful in the near future because keeping your headphones off in your free time is always suitable for the device. Additionally, beats flex headphones have some technical concerns in this matter.
Here is the detail to understand why we must turn off beats flex headphones.
Power off issue: Overall, beats flex headphones are the finest product in its category of in-ear headphones. However, its power-off issue has been reported the most by the users. Many people have said that beats flex headphones do not power off instantly; sometimes, they are turned on without any command. So that is why we need to understand the methodology of turning beats flex headphones off.
Battery Saver: Another reason we need to turn off the Beats Flex headphones is the battery performance. If you don't turn it off after using it, it will consume the remaining battery. It will not just drain the battery but also affect the headphones' overall battery performance. So if you want to save your Beats Flex headphones from being a low-battery backup device, you must turn them off after using them.
Unwanted Activation: Most users think the Beats headphones have powered off automatically after disconnection from the mobile device. But I'm afraid that's not right. Beats Flex headphones work differently, and if you don't power it off, it can lead to unwanted activation on multiple platforms through your headphones. Moreover, if you use it for calling purposes, then the person on the other side of the call may hear some of your conversations after the call if you forget to end it. So turning the beats flex off is the only solution.
How To Turn Off Beats Flex Headphones?
Compared to other Bluetooth headphones, the build mechanism of Beats Flex headphones is unique. Some users may overlook the power button, which is located on the side of the button panel. Additionally, some users have experienced an issue where the headphones restart instead of turning off when powered down. To address this issue, there are various methods to turn off the headphones that can be used.
1. Using Regular Technique:
The first and foremost part is the official way of turning off the beats flex headphones. You might have come to this article because this one has not worked for you already but recheck it as we have mentioned in the details so that you are getting all the parts. 
2. Using Beats App:
If your headphones are not turning off or you cannot perform the above-mentioned steps, we have got you covered. You can use the Beats app to turn the beats flex off. Using the Beats app is a relatively easy method to do so. Follow the given steps. 
3. Using Reset Methodology:
If you have tried both of the previously mentioned methods and they have not resolved the issues with your Beats Flex headphones, including battery drain, resetting them may be necessary. This will clear the memory and restore them to a fresh state. Follow the steps provided to reset your Beats Flex headphones.
FAQ'S:
How long do beats flex headphones last?
The manufacturer especially makes Beats Flex headphones for users with short budgets. It provides incredible features at a cheap price, and its battery timing is one of them. It can provide up to 12 hours of playback time on a single charge.
How do I turn on the Beats Flex headphones?
Beats Flex headphones have buttons to perform different functions on the left side. Look for the button with the power sign and press that button for one or two seconds. You will see the light status changed, and your beats flex will be turned on.
Are beats flex good earbuds?
Beats Flex headphones are like a surprise package for Beats lovers. It comes in a small budget, making it the first choice of many. Its wearing mechanism is suitable, its ear tips are comfortable, and it can last easily for 12 hours. If you have used expensive headphones, you might not like their sound quality and other things.
Conclusion:
Beats Flex headphones have changed people's perception of the manufacturer. Beats by Dre has offered incredible features on a concise budget with the help of beats flex headphones.
However, some issues have also been reported, and power drainage due to failure in powering off the headphones is the most reported reason. Follow the given instructions in our article, and your power-off issue will be resolved. After that, you are going to love these headphones the best.