How Long Do Beats Headphones Last | Let's Discuss In 2023
Beats headphones are known for their undaunted connection and the extreme comfort level of wearing but what about their battery? Is it good enough to be used on flights or during any travel? This article is all about the battery performance of the Beats headphones. Here is all you need to know about how long do beats headphones last.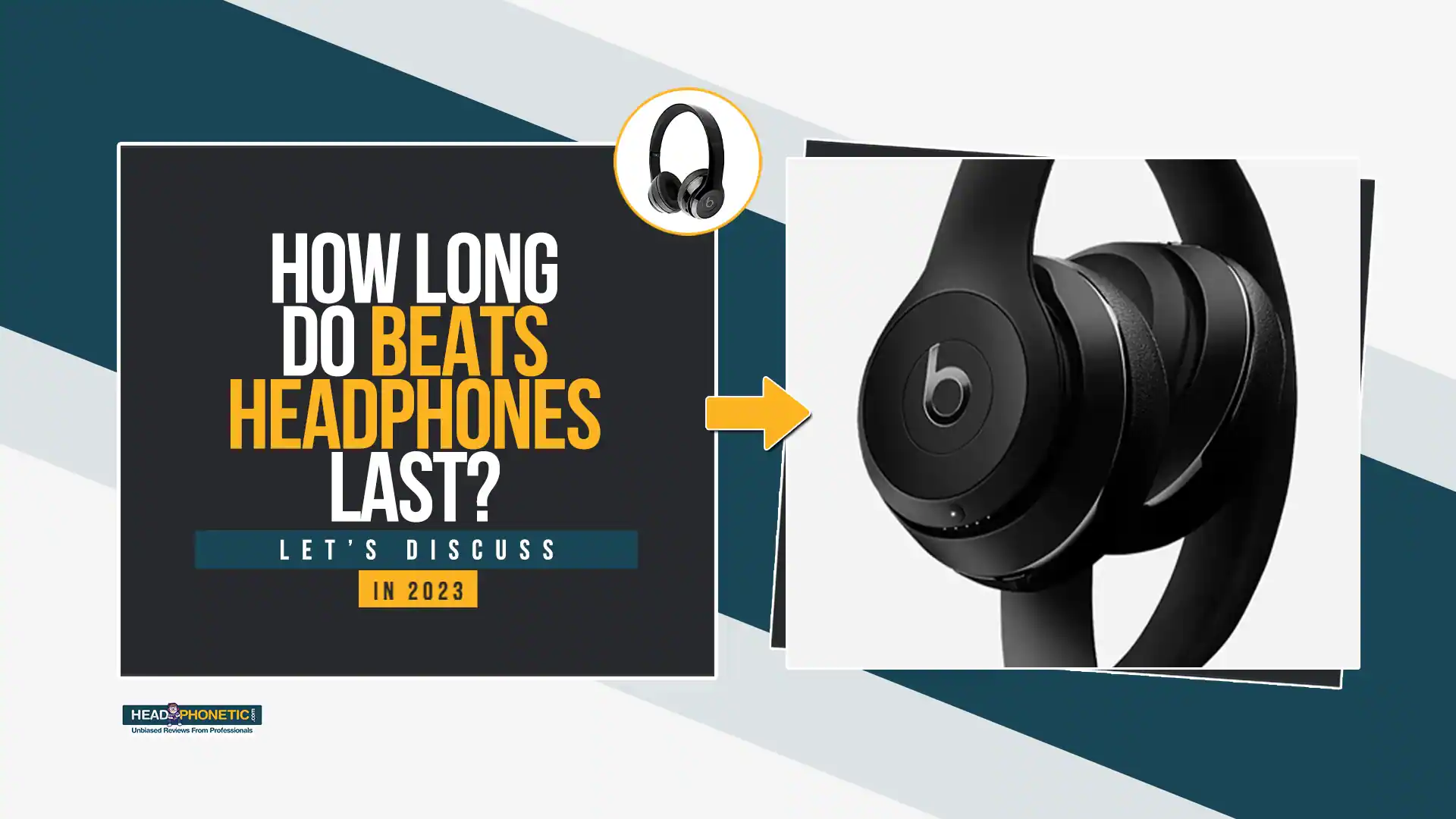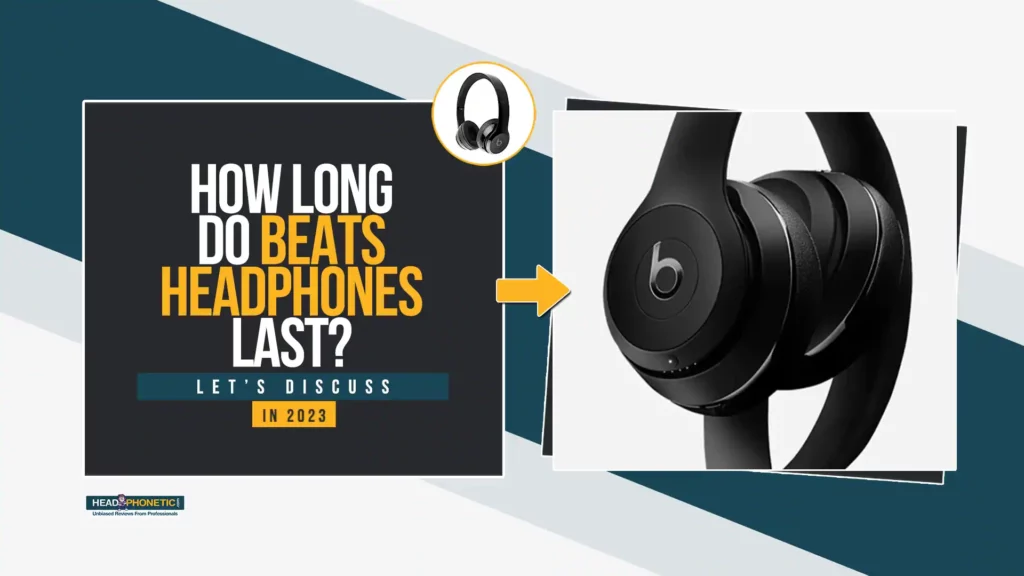 But if are looking for a How To Turn off Beats Flex Headphones? Then you can read this article.
Why Are Beats Headphones So Famous?
Beats by Dre headphones are the project of Apple technologies, and no one can dare to doubt the top-notch quality offered by Apple products.
The exceptional sound quality, advanced ANC technology, and stylish design make Beats headphones stand out. With some models featuring transparency mode, which works with ANC to control external noise, Beats has become a force to be reckoned with in the industry. While initially not as popular, the brand's partnerships with high-profile celebrities have helped it gain the recognition it deserves. And now, Beats also offers top-notch earbuds that are sure to impress.
Beats headphones are not just about sound quality; their style and outer shell are also mesmerizing. Moreover, we must take advantage of its battery timing.
How long Do Beats Headphones Last?
Beats headphones come with high-quality components that allow them to work for a long time spectacularly.
That is the reason the battery life of Beats headphones is incredible. Beats Solo 3 is counted as the finest playback time provider so fast. It can work for 40 hours on a single charge. Every headset launched by Beats has its timing, but the average playback time of Beats headphones is around 40 hours easily.
Some of its headphones come with top-notch ANC that can reduce battery timing. There are many other factors involved in battery timing.
Factors That Impact Beats Battery Life:
You might wonder what makes the Beats headphones so good that they can work for a long time. It is the high-end battery type. But there are many other things involved that can affect the battery performance. Here is all you need to know about the components and their link to battery performance.
What Makes Beats Stand Out In the Market?
Beats by Dre headphones have taken the market by storm. Its Solo 3 product remained one of the highest-grossed products in the world. Beats headphones are not just known for their exceptional battery timing; there is much more to discuss. Here is all you need to know about the incredible features of Beats headphones.
3x Microphones: Beats headphones also have incredible qualitative microphones for the calling and recording experience. Some of its latest models even have multiple microphones that make it a perfect headset available in the market for calling purposes.
Active Noise Cancellation: The active noise cancellation feature has become a must-have in today's market and is essential for a product's success. Beats products feature multiple levels of ANC, and their top models offer a multi-mic ANC feature that effectively blocks out noise in various ways.
IPhone Compatibility: If you are an iPhone user, then you must have experienced difficulty connecting to many expensive headphones. Beats is a different breed because it is an Apple product that provides a seamless connection with Apple devices. There is one more reason behind this robust connection, and that is the h1 chip.
H1 Chip: Beats headphones have a h1 Bluetooth chip for the connection. h1 chip is a product launched by Apple Technologies for Bluetooth devices. It comes with the latest Bluetooth technology that takes significantly less power and time to develop a Bluetooth connection with a nearby device.
Warranty Matters: Beats do not back out after offering one-time products. It comes with a 12 months warranty that will make you feel secure while purchasing and using its headphones. This warranty covers almost all types of technical and programming defects.
Playback Time: The most crucial question is how long Beats headphones last, and its answer surprised the market. Most Beats headphones can provide a battery backup of 40 hours on a single charge without ANC.
FAQ'S:
How long do Beats headphones last on 20%?
It depends on what model of beats you are using. If you are using one of the latest models, it can easily last around 8 hours. However, it depends on many other things, such as temperature, type of music, and ANC.
Which Beats last the longest?
Beats solo pro is counted as the best headphone by Beats because of its impressive battery timing. It can last for 40 hours on a single charge with ease. This figure is claimed without the use of ANC features, and the Apple h1 chip is also the reason behind the success of these headphones.
Why are Beats so expensive?
Beats by Dre is an Apple product that is expensive and legit. However, multiple other factors are behind its success and expensiveness, such as advanced technology, long-playing battery, and robust and stylish outer shell. Many celebrities have also endorsed it, so its expense is worthy of its quality.
Are Beats headphones waterproof?
Beats headphones are made of many high-end components, especially its outer shell is a fantastic technology, but none is waterproof yet. We might see some waterproof products by Beats in the future.
Do Beats have wireless charging?
None of the Beats headphones offer wireless charging, but its earbuds can be charged using the charging case. Beats headphones are strictly known for being friendly with their charger only.
Conclusion:
Beats by Dre is one of the renowned brands in the headphones market. If you plan to purchase one of them, how long do Beats headphones last?
Well, some Beats headphones last only for 8 to 12 hours as they were launched long ago in the initial Bluetooth market. If you talk about the latest models of Beats headphones, then they can last for 40 hours on a single charge. That is the reason behind the success of the Beats headphones. It provides long playback time and fast charging.
So what are you waiting for? Grab your beats as soon as possible and eliminate the charging issue.