How To Straighten Headphone Cables | Let's Discuss In 2023
We've all been in situations where our headphone cables get tangled and twisted, causing frustration and disrupting our listening experience.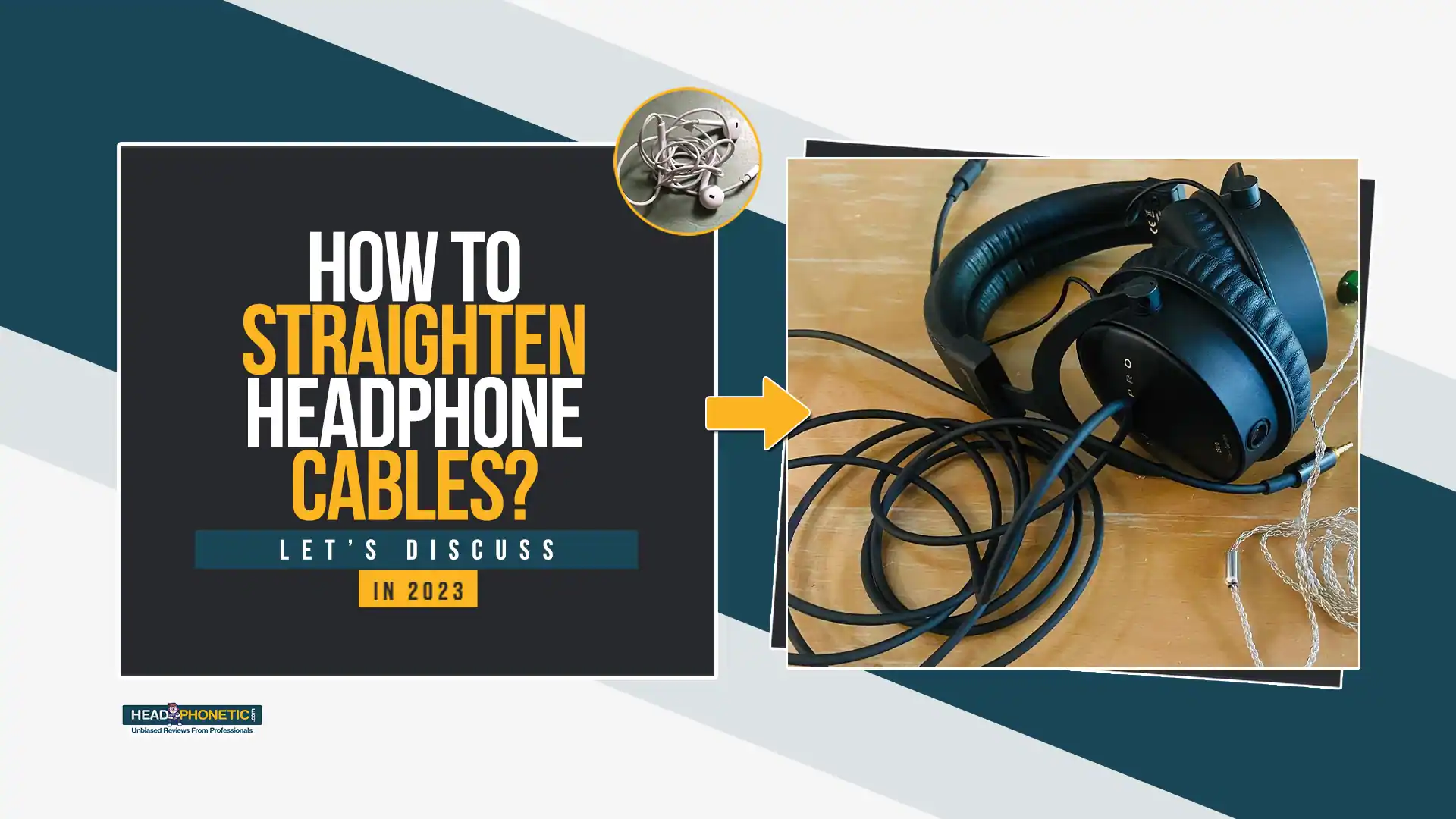 This article will explain all the techniques and tips to help you how to straighten headphone cables in no time.
But if you don't know How Long Do Beats Headphones Last? Then you can read this article.
Why Do Headphones Cable Get Strangled?
Headphone cables can become tangled or "strangled" due to several reasons:
Twisting: Improperly storing or carrying headphones can cause the cable to twist and knot around itself, resulting in frustrating tangles. This is often when the cable is carelessly wrapped or entangled with other objects in a bag or pocket.
Too Much Length: Because there is more length to manage, longer wires are more likely to tangle. The likelihood of tangling increases as the cable gets longer since it has more opportunities to twist and loop around itself.
Material immobility: The type of material used for a cable can affect how likely it is to become tangled. More flexible cables tend to tangle less, whereas stiffer ones are more susceptible to tangling.
Poor Cable Management: This can lead to tangled headphones. This can happen if headphones are not stored correctly, such as being coiled loosely or without cable management tools. Throwing them carelessly into a bag or pocket also increases the risk of cable entanglement.
5 Easiest Ways How To Straighten Headphone Cables:
Preventive Measures To Avoid Tangled Cable:
Our headphones cable becomes messier when we don't take an interest in keeping them straightened. Here we will discuss the preventive steps you can follow in your daily routine, and they will prevent the headphones cable from tangling in any scenario.
FAQ'S:
How do you straighten audio cables?
Straightening the headphone cables can be done using different DIY methods. We have listed the five best ways to straighten headphones cable, with the gravity method being the most useful. Put your headphones on a hanger or a stand and leave its cable freely in the air; then, tie a slightly weighted item at its plug end and leave it for 24 hours.
Why do headphone wires get stiff?
The insulation coat on headphone wires can stiffen quickly if you have oily skin, while it will remain pliable if you have dry skin. Our skin type determines the wire's stiffness and how often we use the headphones.
Is it bad to wrap headphone wires?
Wrapping cables around headphones or other objects is not recommended as it can cause stress on the cable and headphones. This can lead to the cable becoming stiff and potentially faulty, as the stress can affect both ends of the cable.
Do headphones sound better with wire?
While wireless headphones have improved in recent years, wired headphones technology is still considered superior. This is because wired headphones use analog processing, which allows signals to reach the driver more efficiently. In contrast, wireless technology requires signal conversion and multiple processes, resulting in poorer sound quality.
Conclusion:
Tangled and twisted headphone cables should be a manageable source of frustration.
Following the tips, you can easily untangle and straighten your cables, ensuring a hassle-free listening experience. Remember to take preventative measures, be patient while untangling, and use stretching, gravity, and heat treatment to straighten your cables effectively.
With a little effort and care, you can become a pro at straightening your cables and say goodbye to tangled wires forever. Enjoy your music!