8 Proven Ways To Hide Earbuds At Work | Let's Discuss In 2023
Earbuds have surprised the world with their incredible technology. People have mostly jumped from wired headphones to wireless headsets.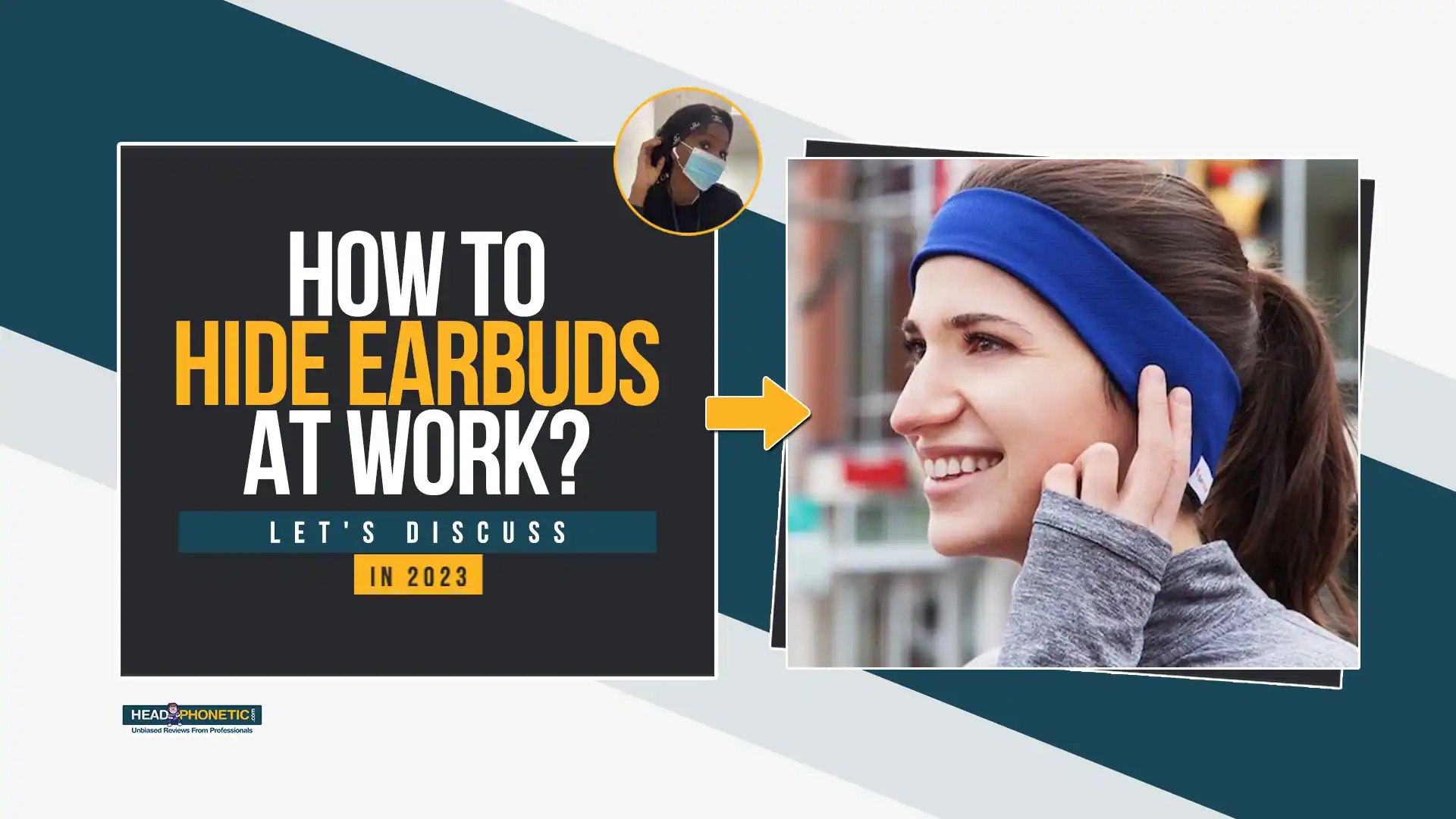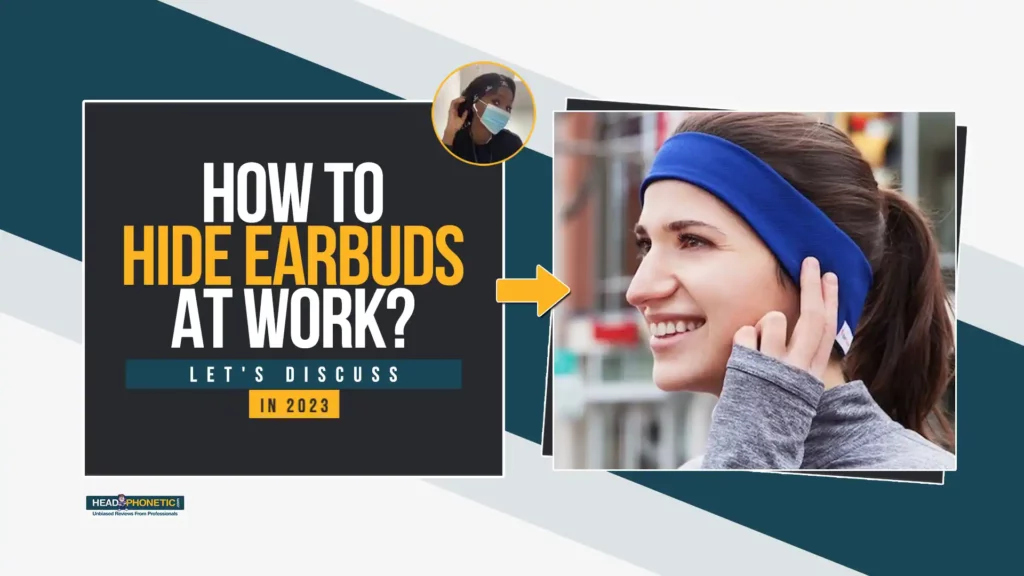 There is one thing about earbuds that makes them unique. When we start using them, we will get addicted to them. Whether we listen to music or podcasts, the comforts of these earbuds make us addicted to them. So we wear these earbuds almost everywhere. What if our boss is strict and doesn't want us to wear these earbuds? 
This article is about the solutions that will tell us how to hide earbuds at work by taking preventive measures. 
Is your headphone's Power button stuck? Don't know how to fix this issue and looking for a solution? Then this article is for you.
Why Do We Need to Hide Earbuds At Work?
Music enthusiasts can relate to this question as they can't breathe without listening to their favorite music.
Wearing earbuds at the workplace will keep music lovers fresh and boost their performance in duties. However, the bosses at work won't understand it. The management at the workplace will always give strict orders not to wear any headphones during job time. That is where we, the music enthusiast, are forced to hide our earbuds.
There are multiple ways to use earbuds at work with the help of different things to wear and also with different products.
8 Ways How To Hide Earbuds At Work [Proven]:
We are going to list multiple solutions to this problem. Hiding the earbuds at the workplace depends on many things, such as the environment, weather, the color of your skin, and many more. So here is the list of solutions to try the best one that fits you. 
How Not To Get Caught Using Earbuds At Work?
Above mentioned list can assure you that there are several ways to hide earbuds at work. They all are dependent on some essential preventive measures. You take these precautionary measures not to get caught using the earbuds at the workplace. Here is all you need to know, 
FAQ'S:
Should earbuds be allowed at work?
There is a mix of reactions to the use of earbuds at work. Earbuds are good at work because they keep you active and boost your performance. The other says that earbuds can be harmful for extended use and it can distract other colleagues as well.
How can I hide my earbuds while working?
Hiding earbuds at work is not a challenging task. Our blog is wholly focused on it. You can use a scarf, hat, beanie, hairstyle, earmuffs, wig, and many other options to hide earbuds. However, using earbuds for a long time can result in hearing loss.
How many hours should you wear earbuds?
Experts have derived a 60-60 formula for the use of any headphones. Experts say that volume should be kept at 60% and used for a maximum of 60 minutes in a complete day. Anything more than that can be harmful and can result in hearing loss.
Are earbuds more damaging than headphones?
The use of earbuds and headphones is not damaging at all. The only thing that makes any of them more damaging is the excessive use of it. Experts say that using earbuds and headphones with the 60-60 rule will come with no harm. So if anyone claims that earbuds are more harmful is entirely wrong.
Can I use earphones for 8 hours a day?
Using earbuds for 8 hours a day is extremely dangerous for the health of the ears. Experts say to use the earbuds maximum of one hour a day. Anything more than that will start resulting in hearing loss and other medical conditions related to the ears. 
Conclusion:
Earbuds have become an integral part of our life. Especially for audiophiles, it is just impossible to live without earbuds.
So you can wear them anywhere, including the workplace. If your boss resists, you can hide the earbuds. You can hide earbuds using scarves, hats, beanies, earmuffs, and many more. The only issue is that excessive use of the earbuds will harm the ears.
So always decide the right color and size of the earbuds for you, but remember that the 60-60 rule is the best thing for your health.