Bass Jaxx Wireless Earbuds Review | Let's Discuss In 2023
Wireless earbuds have taken over the audiophile market, and it is saturated with different brands competing to go on top.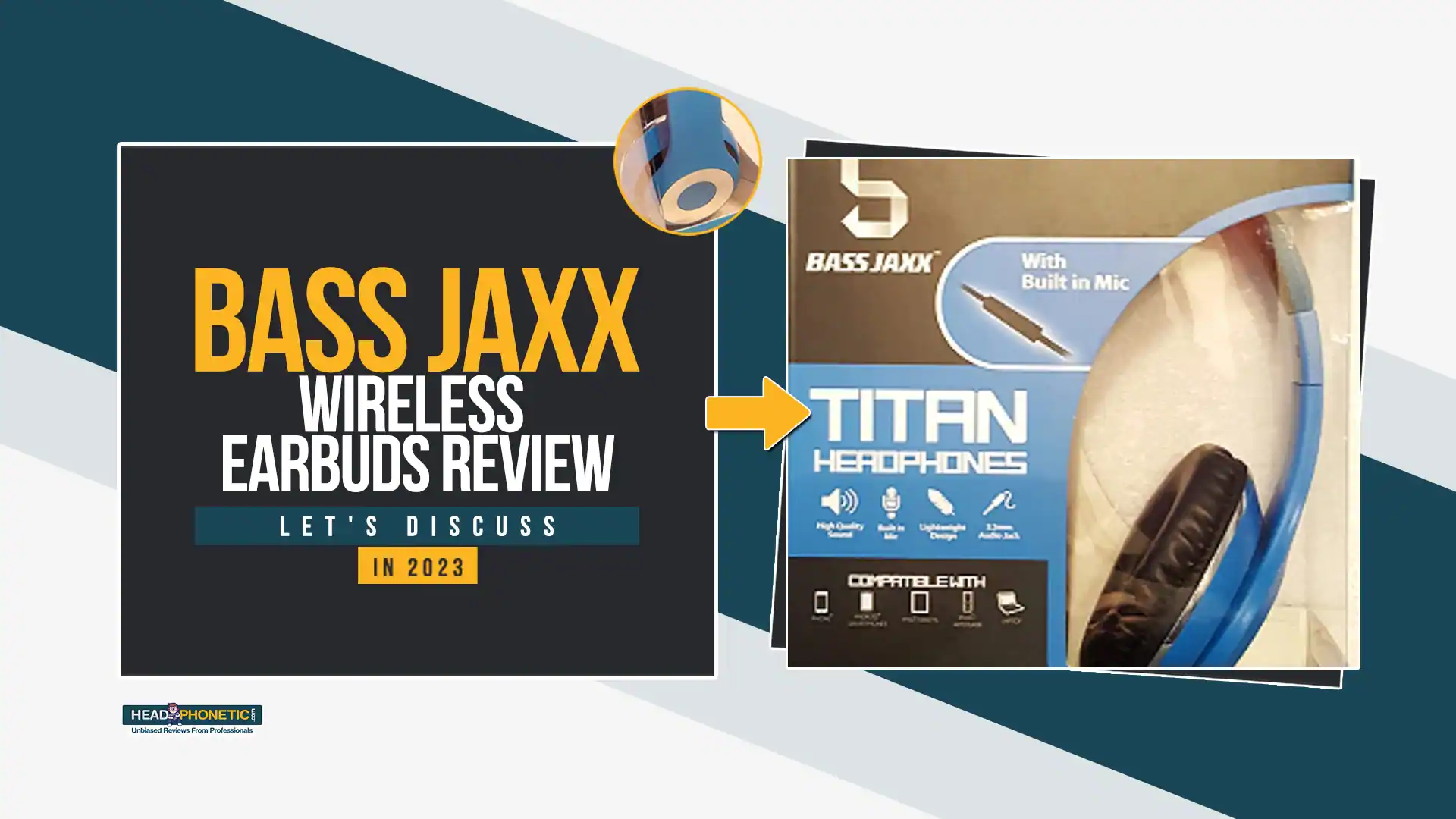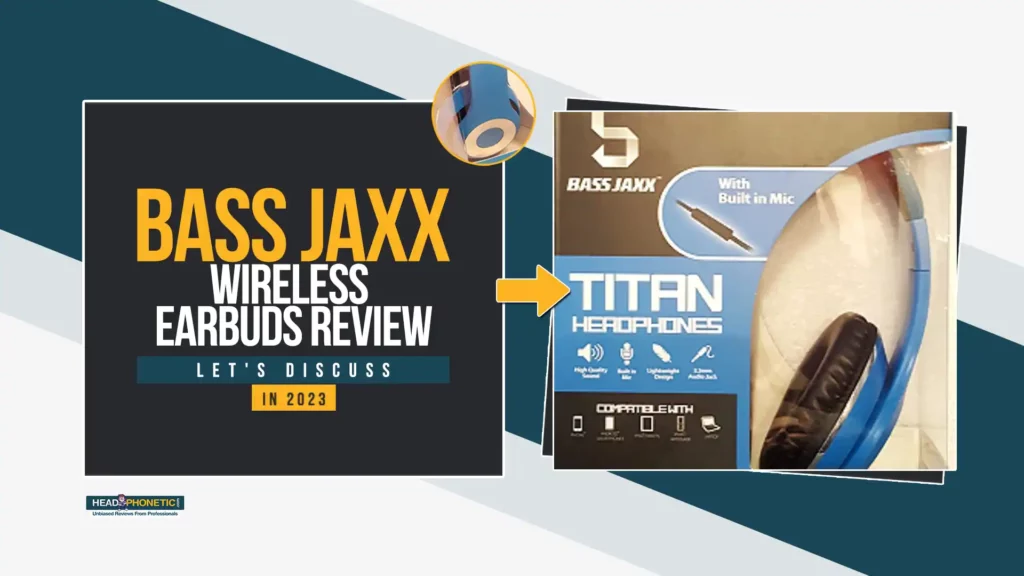 One of these brands is Bass Jaxx. Bass Jaxx headphones are popular among music lovers because of their cheap price tag. They offer many high-end features that can lead to a fantastic sound experience. Some people have also reviewed it as a scam. So we jumped in to get to know the truth. 
In this article, we'll discuss Bass Jaxx Wireless Earbuds Review and what people think about their legitimacy.
But if you are looking detailed review of Sennheiser HD 206 headphones? Then you can read this article.
The Legitimacy of Bass Jaxx Wireless Earbuds:
The Legitimacy of Bass Jaxx Wireless Earbuds Bass Jaxx wireless earbuds is not a scam, but we can call it a low-quality brand.
Its legitimacy is proven because Bass Jaxx offers more than one earbuds model. These models have different price ranges and different features. All of the bass Jaxx earbuds models are available in different online stores.

One can easily access these headphones by ordering online on a small budget. It remains the authentic part of its legitimacy because the fake and scam products are not available in various stores like Bass Jaxx. 

Now we need to focus on its offerings and the sound quality as the price tag is low, so it is expected to gain high sales quickly. 
Bass Jaxx Wireless Earbuds Review:
As we mentioned earlier, Bass Jaxx offers multiple models of earbuds. Some of its models are Beam, Power, Verve, and Clique. All of these headphones offer different colors. We are going to review them all together.
Pros and Cons of Bass Jaxx Wireless Earbuds:
Pros:
Bass Jaxx wireless earbuds are available at a low price. We can buy it for 20 bucks only, which makes it accessible to many users around the globe.
A comfortable fit is one of its plus points. The earbuds are made of plastic, and the tips are made with very smooth silicone on the ears.
Multiple sizes are also essential pros for the Bass Jaxx earbuds. It offers multiple silicone ear tip sizes for different sizes of ears.
Bluetooth connectivity of Bass Jaxx wireless earbuds is something to cheer about. It offers Bluetooth 5.1, which is the latest connectivity technology.
Its sound quality is good for some genres as it provides value for the money.
The range is an essential aspect of any wireless earbuds. The earbuds offer a 32 feet range in most of its models, enough to make a strong connection.
Cons:
The charging case and earbuds are plastic material. Plastic has a glossy finish, but its quality is compromised.
The Bass Jaxx earbuds charging case is also not magnetic. So when we open and close it, it produces noise.
Bass Jaxx offers many variants of its earbuds, but it does not have a connectivity application to support the connectivity. Good wireless products nowadays offer mobile connectivity applications.
These earbuds offer a touch control panel on the backside of earbuds, but they could be better. They come with limited touch control options, and also they get faulty in a short time.
The sound quality could be more impressive. Mostly these earbuds will sound like we are listening to a muffled sound.
FAQ'S:
Are Bass Jaxx Wireless Earbuds Bass Expert?
The manufacturer claims to offer the finest bass sound experience in its earbuds, but it is invalid. Many users report being impressed by the bass output of these earbuds. However, some users have noted that the bass can sometimes be overpowering, drowning out other frequencies in the music.
It is a common issue with bass-heavy headphones and earbuds and may be challenging for some. So we cannot call them the bass expert earbuds.
Is Bass Jaxx waterproof?
Bass Jaxx wireless earbuds offer multiple variants. Some of them are waterproof and come with IPX4 technology. IPX4 might not be the latest technology, but it will help prevent water and sweat from damaging the earbuds.
How do you use Bass Jaxx wireless earbuds?
Bass Jaxx wireless earbuds will connect automatically. Once you put the earbuds out of the charging case, its blue light will start blinking. This blue light indicates that bass Jaxx earbuds are ready to be paired. You can tap on it on your mobile's Bluetooth device list, and it will be connected.
Are Bass Jaxx earbuds scams?
Bass Jaxx earbuds are not a scam. Users have posted positive reviews about it, and the only setback it comes with is the sound quality. They are available in the short price range, so they are not made to provide the extra treble sound experience. These earbuds' sound quality is not up to the market, but they are legit.
What Bluetooth Technology is used in Bass Jaxx Earbuds?
Bass Jaxx wireless earbuds come with the latest Bluetooth technology, Bluetooth 5.1. 5.1 Bluetooth is not generally found in the market. These earbuds offer a connectivity range of up to 32 feet.
Conclusion:
The Bass Jaxx Wireless Earbuds are an excellent option for anyone looking for budget-friendly wireless earbuds with a comfortable wearing experience.
Image
Product
Details
Price
Bass Jaxx Wireless
Type: Over-Ear
Connection: Wired
Check Price
There were rumors about its legitimacy, but now they have been broken. Bass Jaxx wireless earbuds come in different models, and they are all available cheaply. Users call it a very comfortable pair of earbuds for workouts. Sound quality is not up to the market, and its touch features are minimal.
However, if you are not on a short budget and want a comfortable music experience with healthy Bluetooth technology, these earbuds are made for you.