Best Tascam TH 300X Detailed Review | Let's Discuss In 2023
The music industry has been on the rise for a couple of years. Especially after COVID-19, people are moving toward it by maintaining their studios and sharing their music on social media. Many people have seen success in this manner.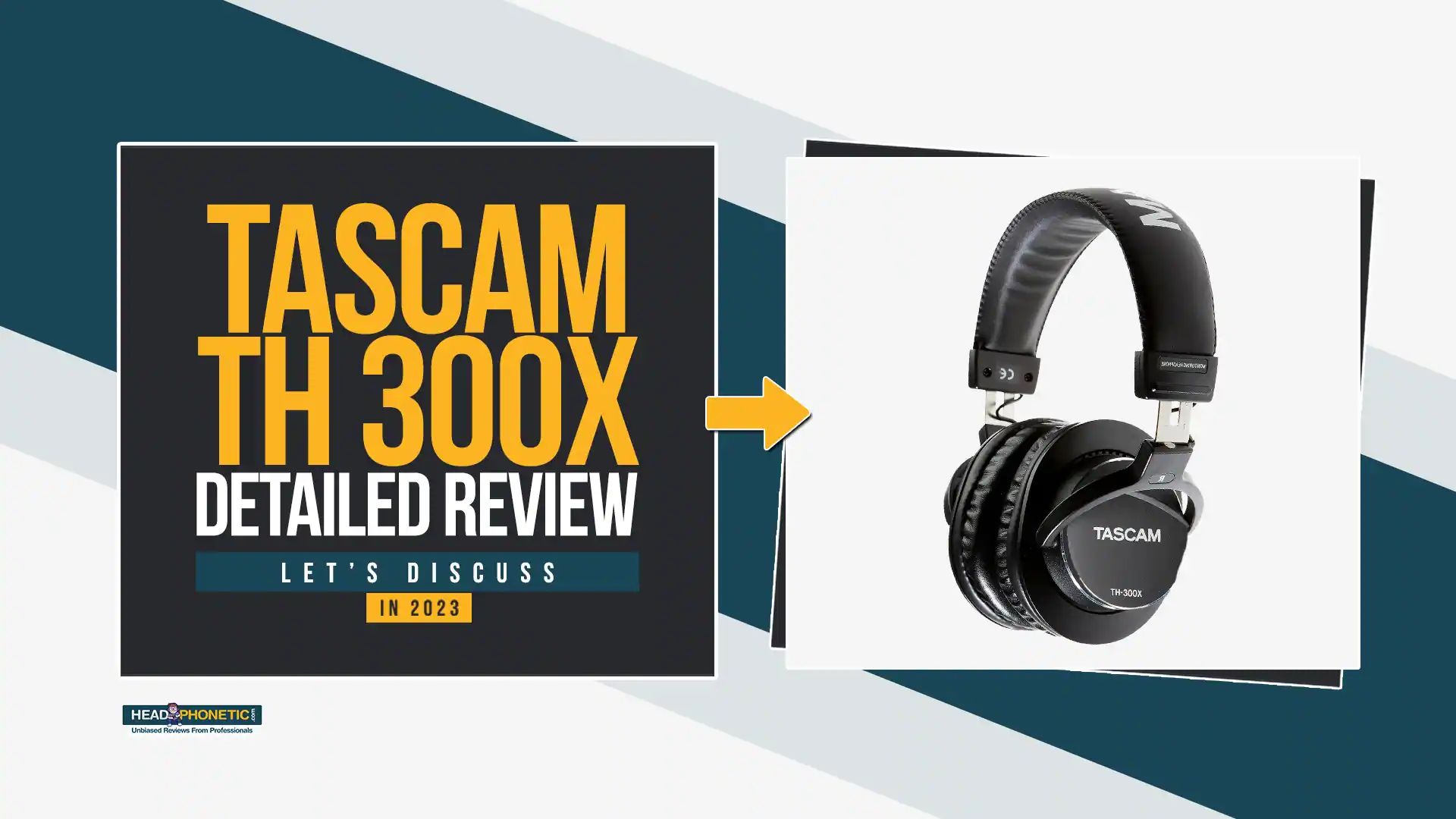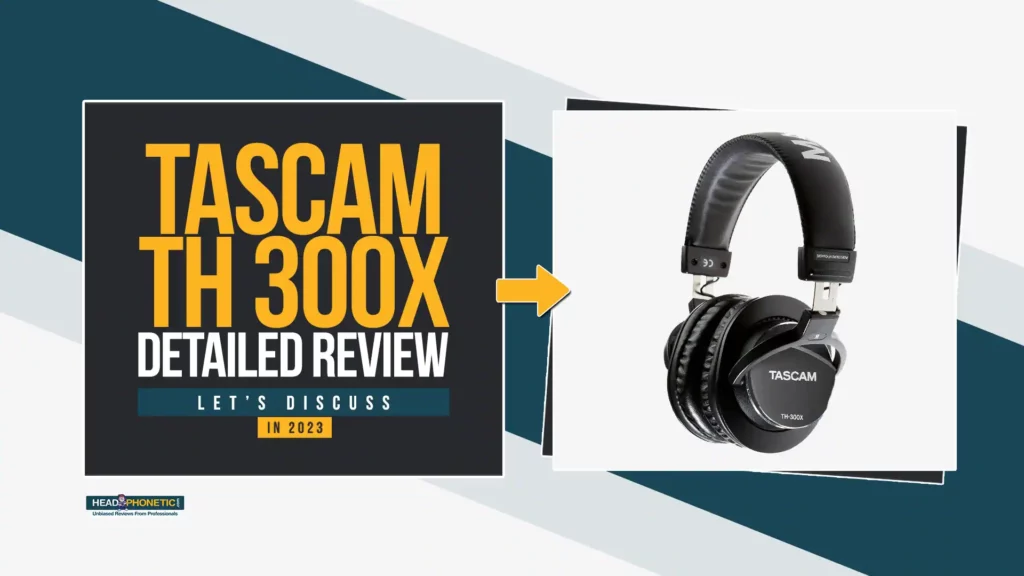 Building your music studio and working as a music engineer was costly in the past, but now things have changed. You can buy many high-end studio products on a minor budget. Headphones are a must-have thing in your music studio. Not commercial headphones, but we are talking about professional studio headphones.

You might think these studio headphones are costly, but things have changed after the launch of Tascam TH 300X studio headphones. It is the best pro headphone available on a small budget. 
We will discuss Tascam TH 300X Detailed Review and its working capabilities and tell you how good the working environment is if you use these fabulous Tascam TH 300X studio headphones.
But if are looking at Tascam TH 300X Vs. Sony MDR 7506 Comparison, then you can read this article.
Types of Headphones
The headphone industry has significantly changed since the studio headphones launch. Before we talk more about Tascam TH 300X, you should know the difference between studio and other headphones.
Studio or Professional headphones are known for their in-depth management of the sound coming out of them. These headphones are specifically designed to lead the way for the musicians in the studio. When musicians make new music, they love using these studio headphones to understand the composition better.
Gaming headphones are not precisely headphones, but headsets. Besides providing a high-end music feature in the speaker, they must also be comfortable enough to be used while playing games. Gaming headphones are headsets because they must come with microphones attached.
Commercial headphones are the regular headphones that you use regularly. They are not just made for the significant music flow of every genre but are also perfect in size. These headphones will fit you perfectly, and you can also use them during gym or exercise time.
Tascam TH 300X Detailed Review:
Today we are going to focus on the studio headphones Tascam TH 300X.
These headphones are available in the market for a small budget and offer a long list of advanced features. The market has changed after their launch, and many top-tier musicians have suggested using these headphones. We are going to have a look at their pros and cons in detail.
Let's get going to discuss our Tascam TH 300X better.
FAQ'S:
What is the jack size of Tascam TH 300X?
Tascam TH 300X comes with a 3.5 mm audio jack, but it can also deal with one more size. There are usually three types of jack sizes, and Tascam comes with an extra adapter for a size of 6.3 mm. The Tascam TH 300X is a perfect choice for studio headphones.
What is a Coiled Headphone Cable?
The performance of the coiled headphone cable is just like any other cable. The only difference is that it can be stretched to some extent. This cable looks like a spring-type cable. Tascam TH 300X has a coiled cable that we can stretch to 9.8 ft easily.
Are studio headphones the same as regular headphones?
Studio headphones are also known as pro or professional headphones. These headphones look like standard headphones, but they are focused on some different features. As studio headphones are used in composing the music, it does not have much capacity to allow distortion. It will be focused on sensitivity, impedance, and frequency management rather than looks or outer surface.
What is the price range of Tascam TH 300X?
Tascam TH 300X is a studio headphone on a very friendly budget. Studio headphones are primarily available in the price range of 200-400 USD. Tascam is an exception to this rule as it can be purchased for just 100 USD. You can also get it for around 60 USD if you explore the online market smartly.
Do Tascam TH 300X have ANC?
Tascam TH 300X has a long list of features, but ANC is not one of them. It provides many other features focused on maintaining a distortion-free audio experience for the studio work.
Final Words:
We can discuss many pros and cons of other products, but it's not a tie for Tascam TH 300X. This product will score big in the counting of pros. 
Image
Product
Details
Price
Tascam TH-300X
-They sound rich and full
-No distortion
-Large ear pads
Check Price
Tascam has launched this device with the intent to win the studios. Well, they have been quite successful in it. Tascam TH 300X comes with healthy rates in impedance, sensitivity, THD, and size of the speaker. If we talk about over-ear headphones, this product is perfectly designed to fit over ears. It will not provide any chance for the distortion of the outer world to come in. Tascam has introduced the coiled cable in TH 300X, which makes it quite comfortable to be used in a studio.
To get a top-tier product on a small budget is nothing more than a blessing. Save time and order your headphones at the earliest. You will not regret your decision to do so.