Tascam TH 300X Vs. Sony MDR 7506 | Honest Comparison In 2023
Studio headphones are very significant to musicians. They buy it once and use it for a long time because professional compositions have been played on them.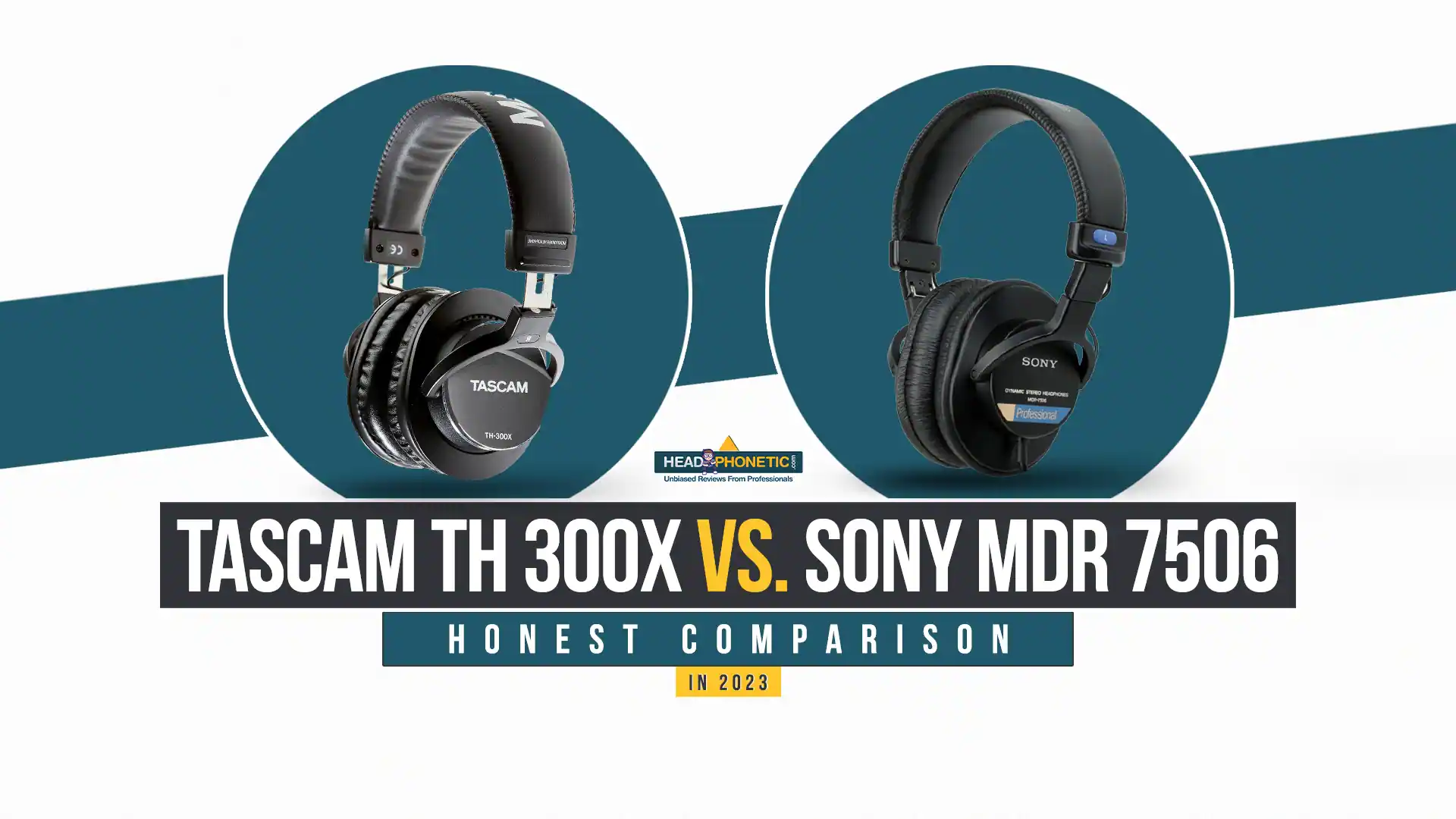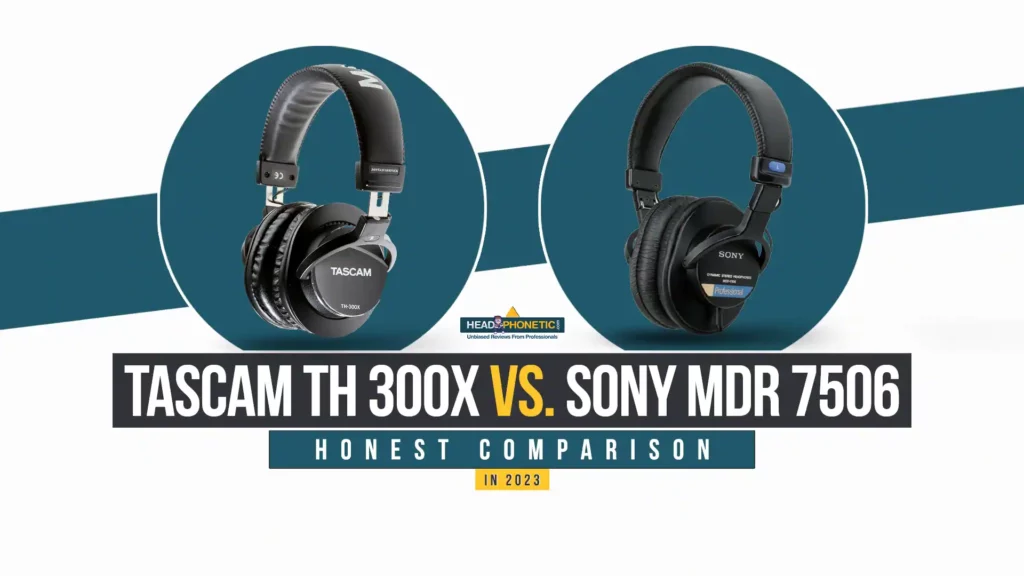 Tascam TH 300X Vs. Sony MDR 7506 fulfills the requirement for good studio headphones. Their comparison is tied mostly to impedance, frequency response, and other technical matters. The only thing that makes them different is the price category. Tascam TH 300X is a good option if you are on a budget. If not on a budget, Sony MDR 7506 can be a long partner for you in your studio. 
The choice is yours, but after looking at the detailed comparison of both headphones, you should hurry to make your choice and bring one for yourself.
Getting perfect headphones is a hard nut to crack nowadays. The major reason is that the prices are going high daily and the newly launched products are increasing.
You might have heard about Tascam TH 300X Vs. Sony MDR 7506, but now you are confused about them. We are here to give you a proper insight into both headphones by mentioning all their features. One normally does not change his studio headphones. Sometimes, it becomes mandatory to have a change. For that purpose, we are here to guide you and help you become a better musician with the perfect headphones match for you. 
Built quality, type of wearing, speaker size, Impedance, and much more must be discussed before getting any headphones for you. So let's get going and see how Tascam compares with high-end Sony manufacture.
But If you want to compare Beats Studio 3 Vs. Beats Solo 3 then you can read this article.
The Specification of Tascam TH 300X Vs. Sony MDR 7506:
| | | |
| --- | --- | --- |
| Features | Tascam TH 300X | Sony MDR 7506 |
| Impedance | 40 Ohms | 63 Ohms |
| Frequency Response | 10 Hz – 26 KHz | 10 Hz – 20 KHz |
| Max Power | 1800mW | 1000mW |
| ANC | No | No |
| Sensitivity | 98 dB + 3 dB | 106 dB |
| Weight | 14.4 Oz | 8.1 Oz |
| Cable | Coiled | Coiled |
| Drivers | 45.0 mm | 40.0 mm |
| Price | Check Price | Check Price |
FAQ'S:
Are Tascam Headphones good for Studio work?
Tascam headphones are known in every field. Whether gaming headphones or commercial or studio headphones. Tascam TH 300X is the finest choice for studio use. It provides wonderful impedance and driver size, making it a top priority for many musicians.
Are Sony MDR 7506 over-ear headphones?
Yes, the Sony MDR 7506 is an over-ear headphone. They came with cushioned leather in the ear part that covers the ear wonderfully. This high-quality cushion prevents sound leakage and lets you focus on your work completely.
What are Sony MDR-7506 for?
Sony MDR 7506 is specially designed for professional purposes, or in easy words; we can call them studio headphones. Their driver size, impedance, jack, sensitivity, and frequency response have been specially designed per the studio headphones' requirements.
What is a good budget studio headphone?
Studio headphones are mostly found at around 200 USD, making them very expensive. Tascam and Sony have jumped into the field with cheap studio models. Tascam TH 300X and Sony MDR 7506 are great headphones for under 100 USD with all the required features.
Are Sony MDR 7506 Wireless Headphones?
No, Sony MDR 7506 is not wireless headphones but has a spiral wire setup. Its coiled cable can easily be used up to 9.8 feet and automatically rolled back with ease. It finished the purpose of wireless setup with its size and style.
Final Words:
In conclusion, Tascam TH 300X and Sony MDR 7506 are both good options for studio headphones that fulfill the technical requirements for professional use.
The only major difference between them is the price, with Tascam being more budget-friendly and Sony being a high-end option. Both headphones offer coiled wires, comfortable over-ear wearing styles, and similar jack sizes.
However, Tascam has a higher maximum power intake, larger driver size, and wider frequency response, while Sony has a lower weight, higher sensitivity, and higher impedance. Overall, both headphones provide great value for their respective price points and can serve as reliable tools for musicians and sound engineers in the studio.