How to Reset Bose SoundSport Free Wireless Headset | A Complete Guide In 2023
Being a music lover and not always being able to listen to your favorite music is both good and hard. There are a variety of headsets available on the market. However, one lacks a feature while the other lacks a different feature.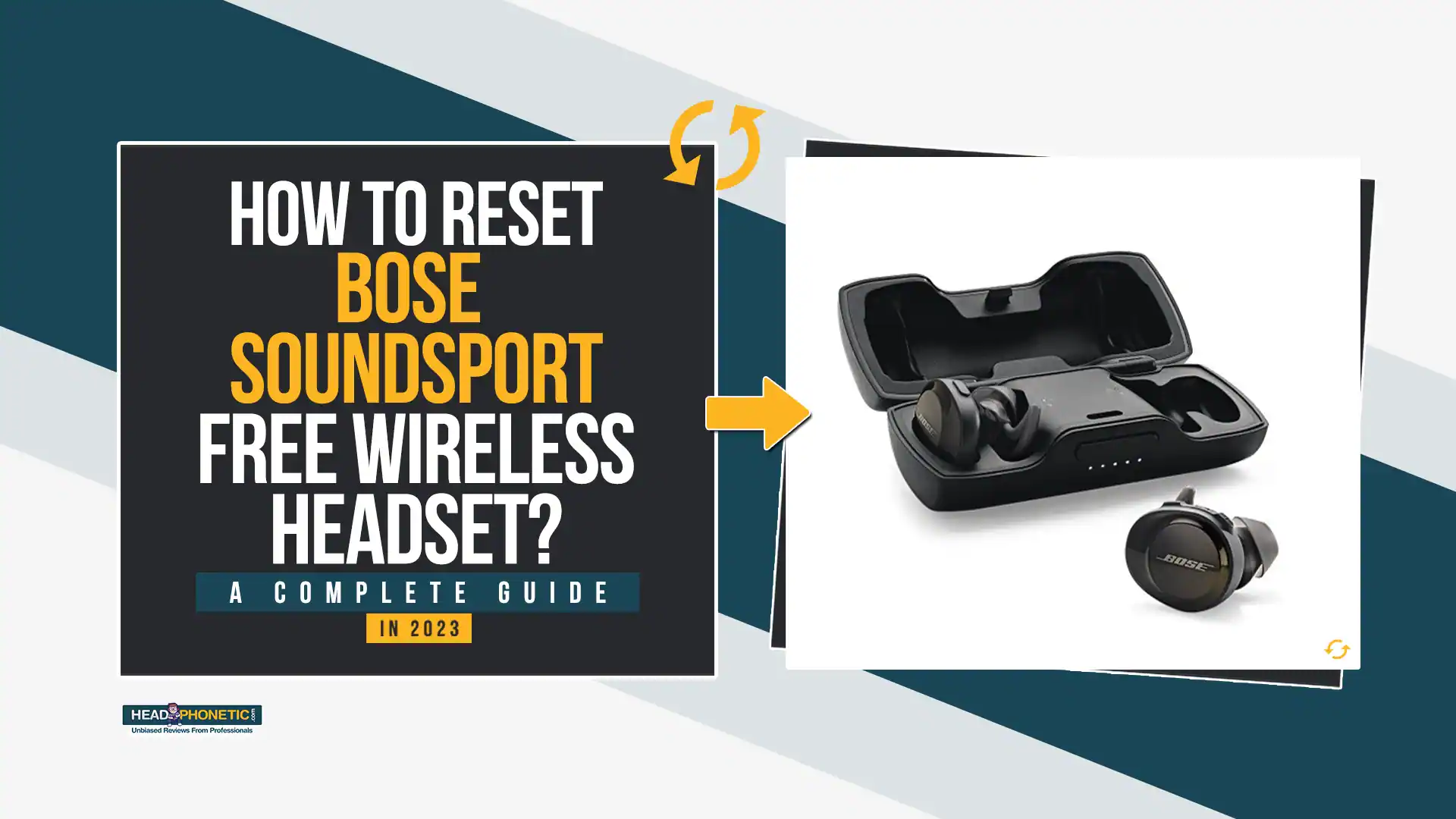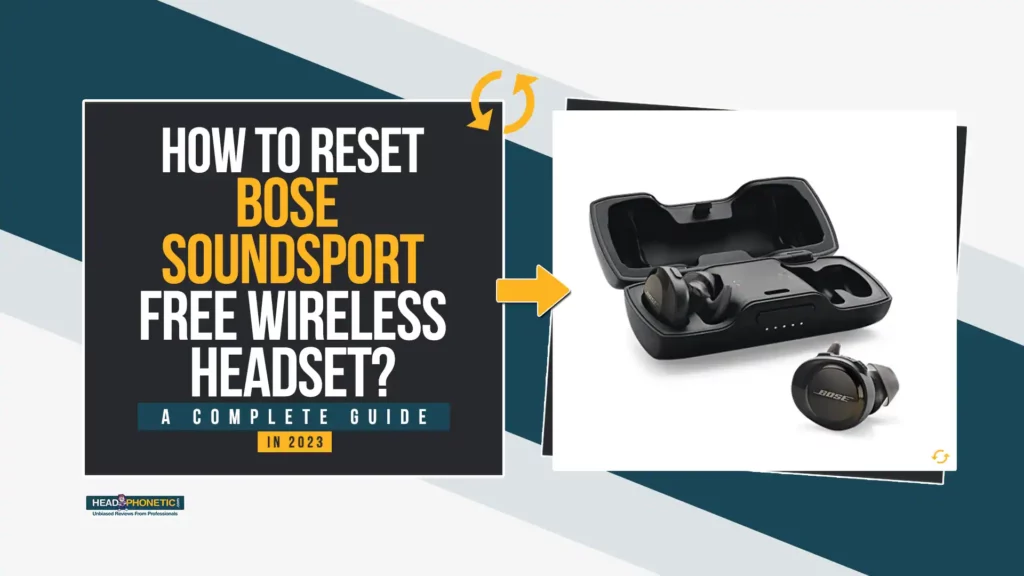 During that battle of headsets, Wireless headphones were on the market. They provided a lot of features in a small setup of earphones. The same goes for the SoundSport Free Wireless headset by Bose. Bose provided multiple market-winning features in its headset, which might have forced you to buy this one. Buying these headsets and using them regularly might have led you to some problems with disconnecting. Anyone buying these headsets in used shape may also need help connecting.
You don't need to worry about all these issues in connecting because there is nothing wrong with your device & we'll cover this topic How To reset Bose SoundSport Free Wireless Headset? All you need to do is to follow some simple steps and reset your device. It will remove the previously saved data, and your device will be ready to work smoothly.
But if your headphones keep pausing and stop during the favorite part of your song, then you can read this article to solve this issue.
What Makes the Bose SoundSport Free Headset So Special?
Headsets come with many top-tier features in the market, but those introduced by Bose in this device make it invincible.
Sturdy and durable at the same time, this headset is purely made for all types of music lovers. Its Sound quality is perfectly balanced for every genre of music. Even if you like good bass or you love to have a softcore music collection, these earbuds are perfectly balanced to fulfill all of your musical dreams. Besides the Sound quality, a comfortable build quality makes it unique. Bose SoundSport Free Wireless headset is more loved by athletes because it comes with a waterproof and sweat-proof design. So the athletes love to wear it for a long time with its healthy battery backup of almost 5 hours.
All these features come together with a perfect microphone attached to the calls. Now you must have learned that high-end features added by the manufacturer make this headset so good.
How To Reset Bose SoundSport Free Wireless Headset?
Now coming back to our topic, if you are facing some issues in connectivity, then there is an easy way to solve this issue. Resetting the headset will clear its memory, making a convenient pairing possible. There are different ways of resetting, but first, we will discuss the traditional way.
Step 1: Put them in the Case
First, you need to put these Wireless earphones back in the Case. When you put them in the charging case, you should be careful about the sides you are putting them on. These headsets are different in shape, so you might put the right one on the left side and vice versa. Keeping them in the correct position is necessary for the reset procedure.
Step 2: Connect to Power Outlet
Now you need to connect this charging case to the power outlet. We are talking about a traditional way of resetting the earphones, and that might sound a bit technical to you. But this is an easy way of doing it. Its charging case can be connected to the power outlet using a USB cable and a charger.
Do You Know?
You are suggested to use the original charger with a USB cable to connect the charging case to the power outlet for reset. Connecting the USB cable to the laptop or desktop computer won't do the job. 
Step 3: Disconnect the Charging Case
You need to follow step 2 just for 5 seconds only. Focus on the watch and disconnect the charging case from the USB cable after 5 seconds. Following the steps strictly is the key to resetting the headset successfully.
Step 4: Waiting Period
When you disconnect the charging case from the power source, you should wait 1 minute. The next step will come after you complete this waiting period of 1 minute.
Step 5: Get the Earphones Out
You can get your earphones out when you have waited for one minute. Get earphones out and enjoy your music to the fullest. Reset procedures have been completed, and your headset is like a new one again.
Reset Bose SoundSport Free Wireless Headset using App:
We have already discussed the official way of resetting your favorite headset. You might find that way a bit technical to reset. So we have got another one for you. You can reset the headset using the Bose app on your mobile phone. Just follow our steps, and you can do the reset comfortably.
Do You Know?
Bose offers a beautiful mobile application to connect your earphones. It aids you in customizing the sound settings, auto timer, and much more using this application. This application also helps us to connect with SoundSport Free Wireless earphones conveniently. In all of these features, resetting is one of them.
Step 1: Get your Headset Out
In the very first step, before pairing the headset with your mobile, You need to get your earbuds out of the charging case.
Step 2: Pair the Earphones
Now you need to pair the earphones with your mobile device. This pairing process is completed using Bluetooth services. Once your pairing process is completed, you can now move toward the mobile application.
Step 3: Open the Application
After you are paired with the headset, you need to go to the mobile. Open the mobile application for the further procedure to be followed later.
Step 4: Click on Bluetooth Icon
Clicking on the Bose mobile application will open the app, and now you are looking at the interface of the Bose application. In the bottom left corner, you can see a traditional icon of the Bluetooth option. Click on this Bluetooth option to open the settings.
Step 5: Click Edit
After reaching the new window with the click of the Bluetooth icon, there you need to click on the Edit option. When a new window is opened with a Bluetooth click in the bottom left corner, you will be able to see different options there. There will be an Edit Option right in the middle of the screen in all of these options. Just click on this Edit option.
Step 6: Clear All Devices
Clicking on the Edit option will open a drop-down list for you. This list shows us all the mobile devices stored in your headset's memory. Now you have reached the important. Clear these devices one by one, clicking on the X option available at the end of their name on the right side of the screen. It will clear all the devices from your earphones, excluding the ones you are already paired with.
Step 7: Click All Done
When you clear all the devices from the memory of your headset, you will see an option at the middle of the screen saying All Done. Click on this option for a safe exit from this reset procedure.
How To Remove My Connected Device From Earphones?
Now you have cleared all the previously stored devices from the headset memory. To reset it completely, you should also clear your current mobile device. Follow the procedure further.
Step 8: Click Edit Again
For this purpose, you need to click on Edit again. This Edit option will be in the same place in the middle of the mobile screen. Click on it.
Step 9: Click on X
As we have already cleared all the devices, clicking on Edit will allow you to remove your mobile device now. On the upper side of the Edit Button, you will be able to see your mobile device name and the option of deleting it at the end of the name on the right side of the screen with the icon X. click on this X.
Step 10: Click Disconnect
Clicking on the X option on the right side of your device name will give you two new options, and one of those options will be Disconnect. Click on Disconnect, and now your device is the factory reset.
All the devices have been removed manually, and you don't need to follow the technical resetting procedure for this purpose. Pair your device and enjoy the music to the fullest.
How to pair Bose SoundSport Wireless Headphones?
After you've gone through the steps to reset your favorite headset, you'll need to pair them again. All of its memory has been erased, including your mobile device.
So that you can connect, we'll show you the easiest way to pair. Follow the steps given, and we'll show you the right way. Here we go.
Step 1: Put on Charging
As we all know, Wireless headsets rely on charging backup. So, firstly, we must charge it to the fullest. Keep your earphones in the charging case and put your charging case on charge. Use the USB cable in its packing and connect it to the traditional charger or laptop.
Its charging case comes with 5 LED lights at its front that indicate how much the battery has been charged. Charge it to the fullest.
Step 2: Open the Case
The charging case of Bose SoundSport Free Wireless headset comes with multiple features. It's also excellent in looks. It has a button at its front side toward you. This button has two jobs. First, once you click this button, it will turn on the LED lights to show you the remaining battery percentage.
Secondly, this button is used to open the charging case. Just push this button firmly, and it will open the charging case.
Step 3: Turn on the Earphones
Turning the power on these earphones is quite an easy job. Remove them from the charging case, and they are powered on for the pairing process. When you open the case, a small LED light at the sides of both earphones will be running. This LED light indicates that the earphone is being charged in the case. Remove them to turn them on for pairing.
Step 4: Open Bluetooth Settings
Whether an iPhone user or an android user, you need to turn on the Bluetooth from settings. Find the traditional settings icon on the mobile, click on it, and look for the Bluetooth option. Click on the Bluetooth option, and you will see Bluetooth settings now. Click on the toggle switch to turn on the Bluetooth, and it will start roaming for nearby devices.
Step 5: Find Bose SoundSport
When you follow step three and put the earphones out of the charging case, it turns on for pairing by saying ready to connect. Earphones also give an indicator with blue LED light for pairing. You can see Bose SoundSport earphones in the list available for pairing devices on your mobile.
Step 6: Connected
When you find the Bose SoundSport Free Wireless, click on it to be paired with the earphones. Once clicked, the earphones will say connected.
Do You Know?
These earphones by Bose give you a healthy charging backup of up to 5 hours. The charging case also gives you a full battery backup of up to 10 hours. That is what makes Bose SoundSport Free headset the finest choice for everyone. 
How To Pair Bose Soundsport Free Wireless Headset Using The Bose Application?
Now we will pair our Soundsport free wireless headset with our mobile using Bose Application. Bose Application is known as the easiest and smartest way of pairing. It allows many more features in its App to let us enjoy our music at best.
Just follow these steps to get connected using the App.
Step 1: Charge Sufficiently
The initial steps will be quite similar to the last mode of pairing we have discussed. In this first step, you need to have your headset charged sufficiently. Its charging case will indicate the battery percentage.
Step 2: Turn on the Earphones
Now you need to turn on the earphones. For that purpose, you need to push the button on the front side of the case, and it will be opened. Now take these earphones out of the charging case. Once these earphones are out of the case, they will be On and ready to pair.
Step 3: Install Bose App
The beautiful application provided by Bose is the best way to connect your Bose earphones to your mobile device. Go to the store and search for Bose Connect App; you will see an official application by Bose. Install this application as a connection through the Bose app provides a beautiful experience.
Step 4: Drag down and Leave
Opening the mobile application for the first time will ask you to set up your account. After that, you will automatically see the earphones available for pairing on your app screen. All you need to do is drag those earphones down and leave them again. It will be paired with your earphones and will notify you about that.
Do You Know?
We can pair the devices using both the traditional manner and mobile application. But connecting through mobile applications is suggested. Bose Connect app offers a solid connection and many more features to enjoy your time. 
FAQ'S:
Where is the reset button for Bose SoundSport Free Wireless?
Bose SoundSport Free Wireless headset does not have any reset button on it. Multiple procedures need to be followed for resetting. In our blog, we have discussed two of these procedures to reset Bose SoundSport Free Wireless headset. You can follow either one for the reset.
How to Set the Volume on Bose Wireless?
Bose Wireless earphones come with multiple high-end features. Among these features is an exceptionally built body type of earphone. They fit in perfectly, and they are always under your control. At the back of the right side earphone, volume buttons are provided. You can easily adjust your volume up and down whenever you want.
How long does Bose SoundSport Wireless last?
Bose SoundSport Wireless headset is known for many things, and battery timing is one of them. These earphones can work for 5 to 6 hours on a single charge. And it is not done after that. The charging case adds another 10 hours to this time. You don't have to charge them again, but just put them in the charging case, and it will provide you with 10 hours of battery backup.
Is Bose Free SoundSport waterproof?
Bose SoundSport Free headset comes with a sturdy design. With this design, the IPX4 protocol is also part of it. It prevents damage from any water or sweat. That means that Bose Free SoundSport is not just waterproof, but sweat proof as well. This feature helped it to make a considerable market in the athletic side of the world.
What do I do if my Bose SoundSport Bluetooth isn't working?
You can try different things if your headset is not working. Firstly, make sure that the headset is sufficiently charged. After that, check its connection with your mobile device. If you are facing an issue of frequent disconnection, try to reset the earphones once. Just follow the procedure given in the blog post for a better understanding.
Final Words:
Bose SoundSport Free Wireless Earphones are known for multiple futuristic features in the market. These headphones are made for every type of music.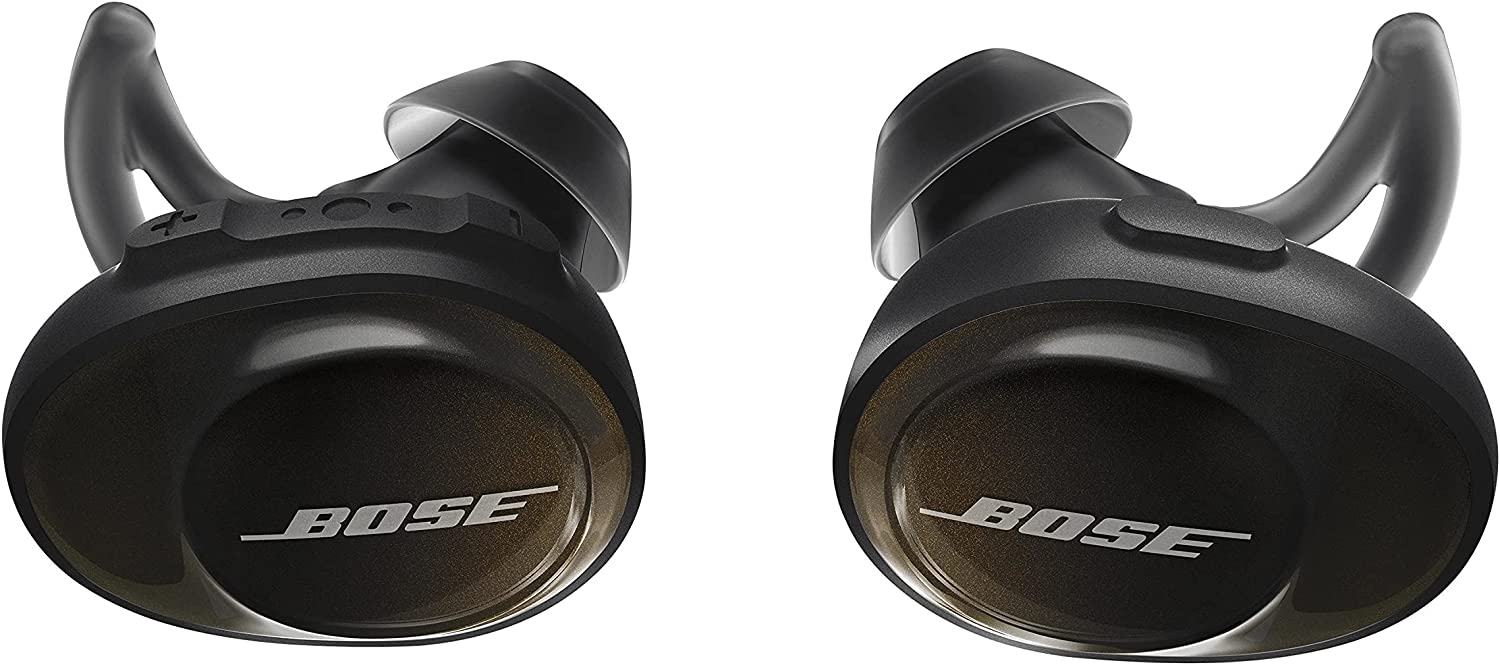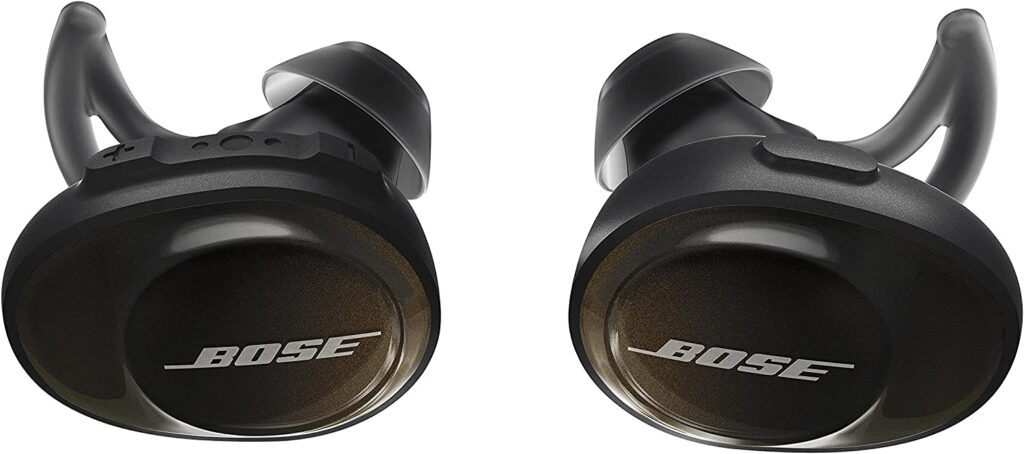 When you use them regularly, you can face issues of disconnection. You can resolve this issue with the help of a factory reset. Our blog is full of the information you need to perform the headset. Once you have performed the factory reset and erased the previous data, you can use your headset with ease again. All of our steps are given in everyday language to make it easier for people to understand.
Reset your earphones and get out of the troubles of disconnection. Now is the time to feel at the world's top with a perfect music listening experience.